the fine art of creating seamless user experiences

Working with Magnolia Box, we create bespoke and white label eCommerce websites and print materials for museums, galleries and artists both in the UK and around the world, all backed by specialist Print On Demand (PoD) software.
Advertising, B2C Marketing, CMS Development, eMarketing, Interactive PoS Design, Packaging Design, Print Design, User Experience and Website Design.

To date we have developed 27 fully transactional responsive websites that fit seamlessly into the brand style and existing website architecture of a diverse range of organisations such as the RSC, Royal Museums Greenwich and National Galleries of Scotland. Accessed through the individual's own website, these portals emulate the brand so exactly that customers merely consider them a page within the main website.
We produce all the digital PoD promotional assets, such as specifically branded banner graphics, for use within their websites and eMarketing material. We also create bespoke printed Point of Sale (PoS), marketing material & collection specific catalogues for each establishment and also for numerous individual artists and designers, such as Kelly Hoppen.
In addition we have helped develop a PoD touch screen interactive PoS system for use within the retail environments of museums and art galleries. The on-screen elements of these 'Kiosks' are specifically tailored to the brand style of the individual establishment. For prestige collections and products we have produced such items as Certificates of Authenticity and specialised embossing stamps.
Interactive Point of Sale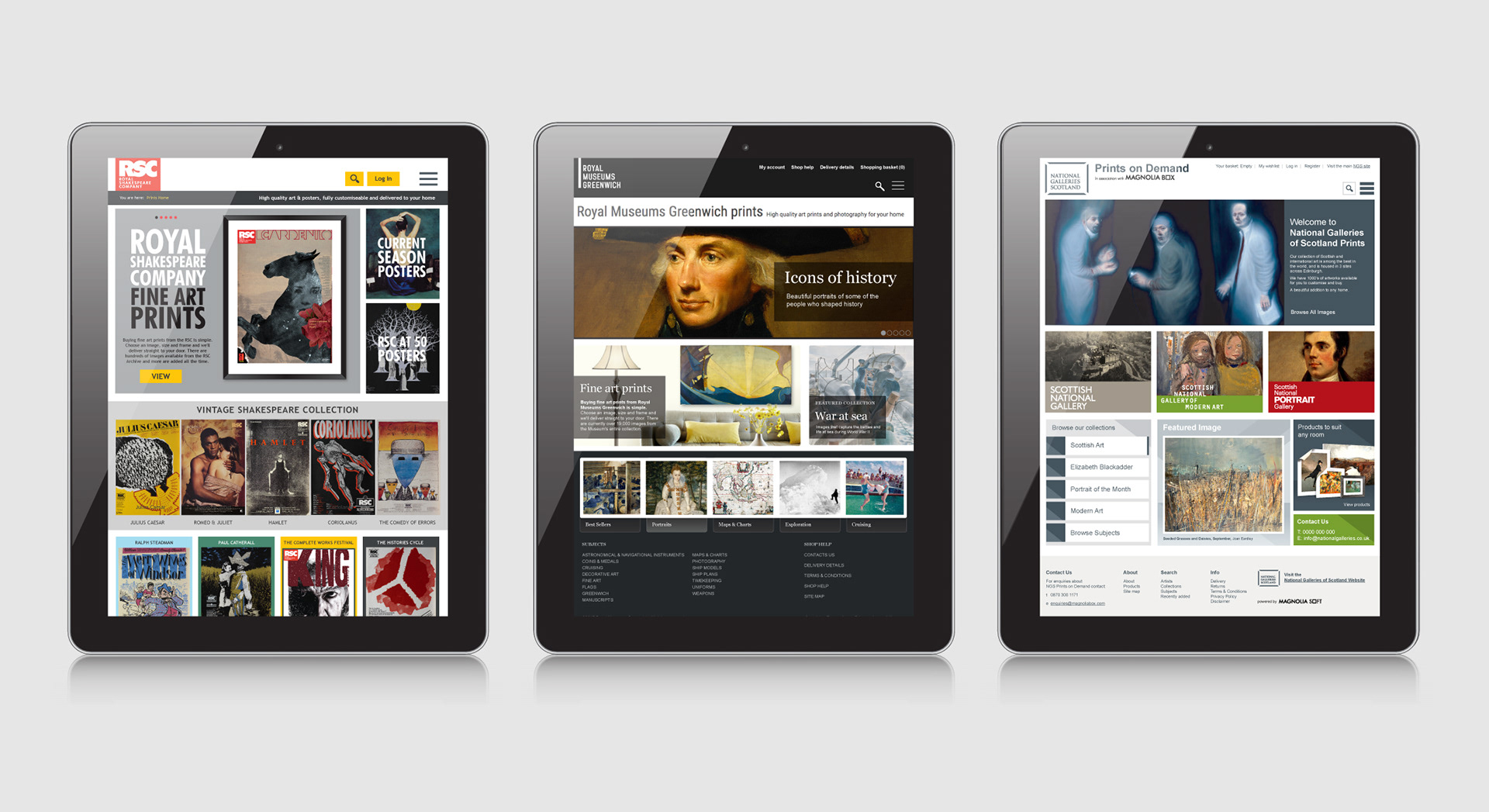 Institution Specific eCommerce Websites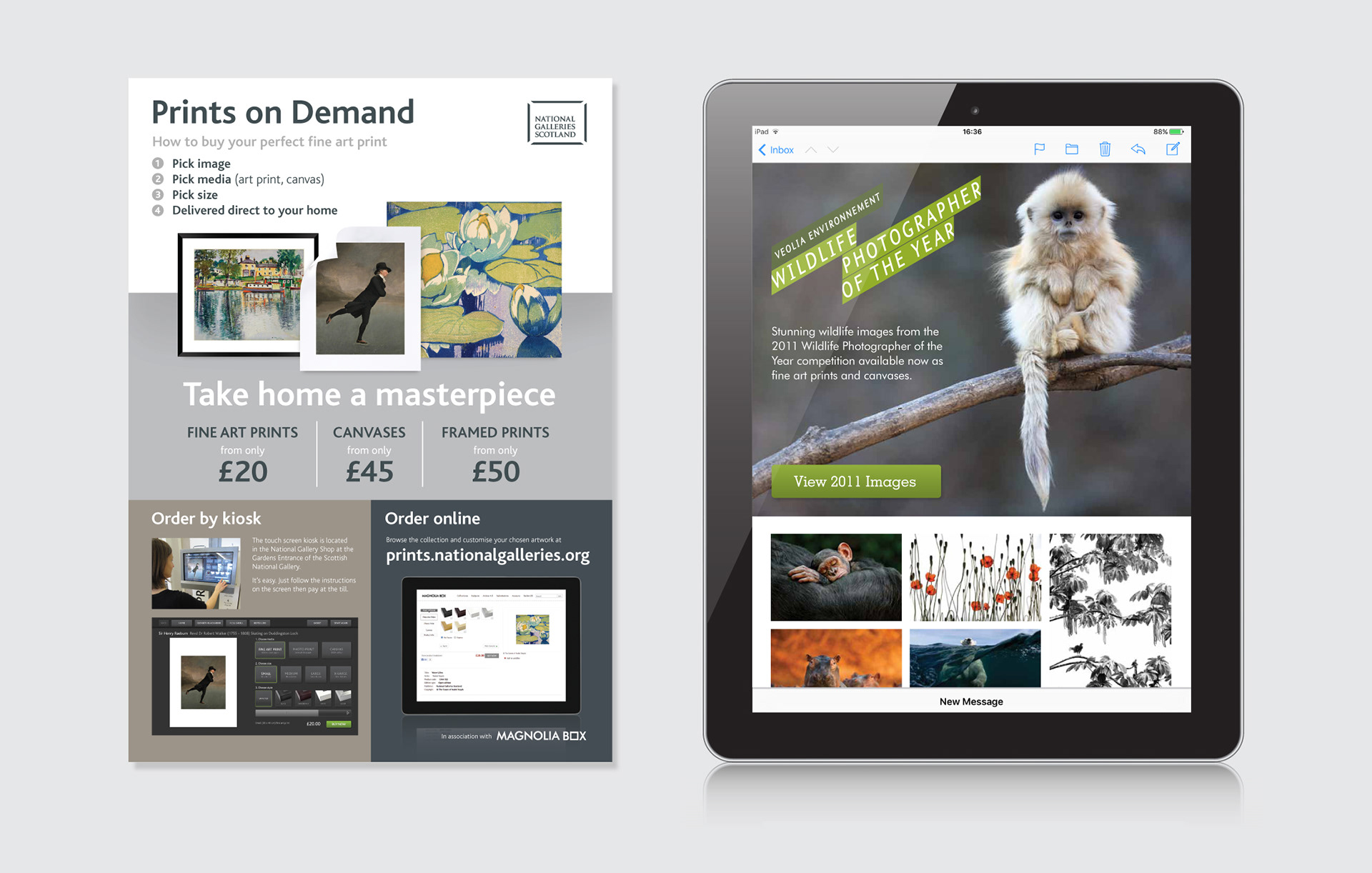 Institution Specific Promotional Material and eMailers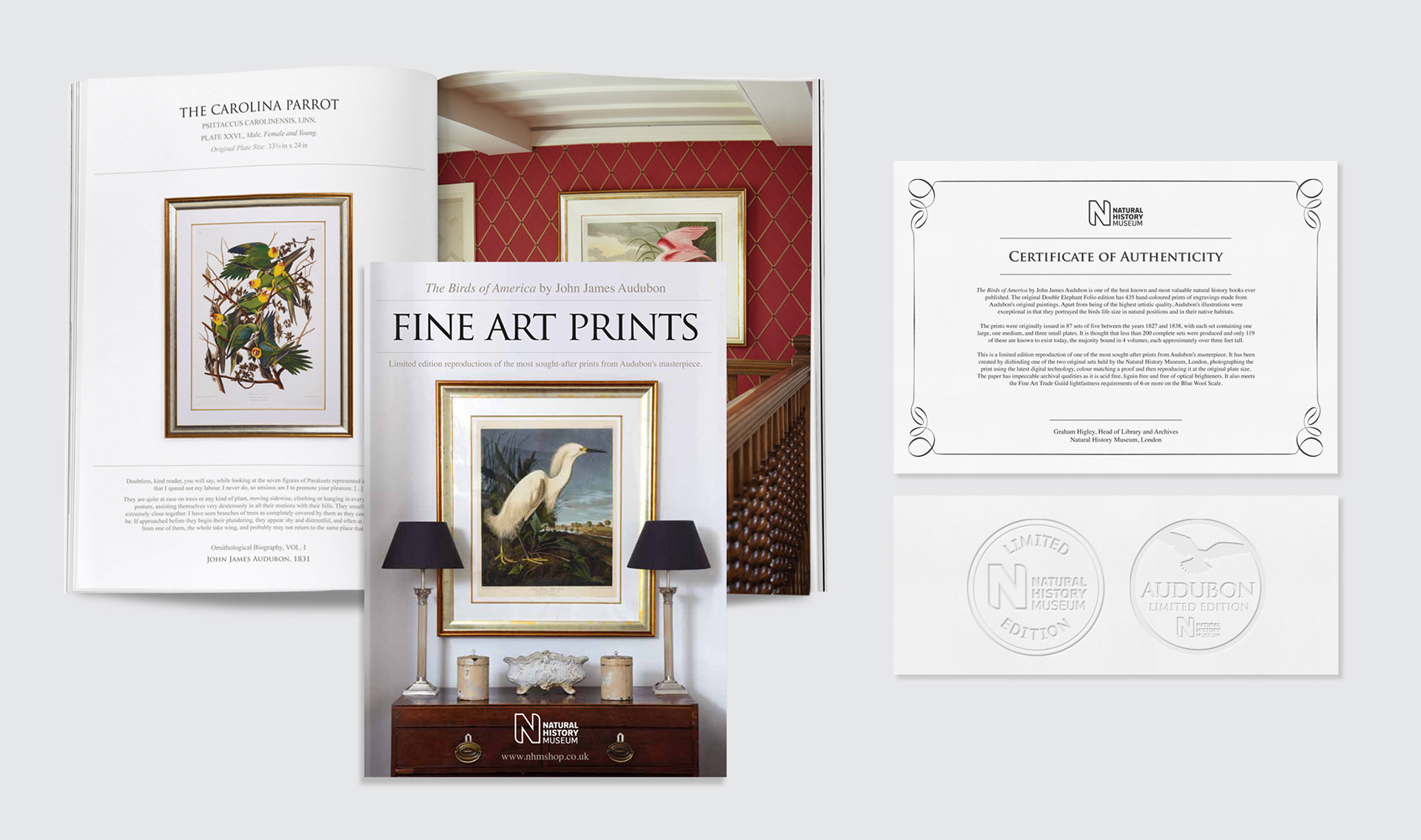 Catalogue and Authenticity Certificate with Deboss Stamp