helping change people's lives

BD75 was created by the Royal Engineers 101 EOD Regiment to celebrate 75 years of their bomb disposal service and raise £75,000 for local and national charities working with limbless veterans. They approached us to help them change people's lives
.
We were able to help them surpass their fundraising targets and enabled them to increase engagement within the regiment and the local community, reach international corporate sponsorship, gain national media exposure and spread the initiative across 'The Services', so that by the culmination of the year-long celebrations it represented bomb disposal across the Army, Navy and Air Force.
B2B & B2C Marketing, Branding, CMS Development, Merchandising, Print Design and Website Design & Building.

The first stage was to create an identity which would draw upon and remain respectful to the rich heritage of the regiments, yet be distinctive enough to be used and understood in isolation. Utilising the regimental colours of the Royal Engineers and with the Bomb Disposal emblem at it's heart, the distinctive identity became the driving force behind the visual style for all print and digital communications.

We designed and built a cost-effective website that had four main functions: introduce the objectives of BD75; encourage companies to become sponsors; inform people about forthcoming events and to inspire people to donate. With limited photographic resources we were able to create a unique visual style, particularly on the printed promotional material for events & concerts - with additional reprints required due to local businesses eagerness to display multiple copies. Commercially focused, printed literature proved very successful in delivering sponsorship form both large international companies and local businesses. With a great sense of pride and ownership of BD75 within the regiment itself they took the initiative to work with local businesses to produce merchandise for sale at events and even had their very own real ale produced!


From those first meetings, through events and open days, to the culmination in a National Service of Remembrance at St. Paul's Cathedral, we have never been so proud of what we were able to help people achieve.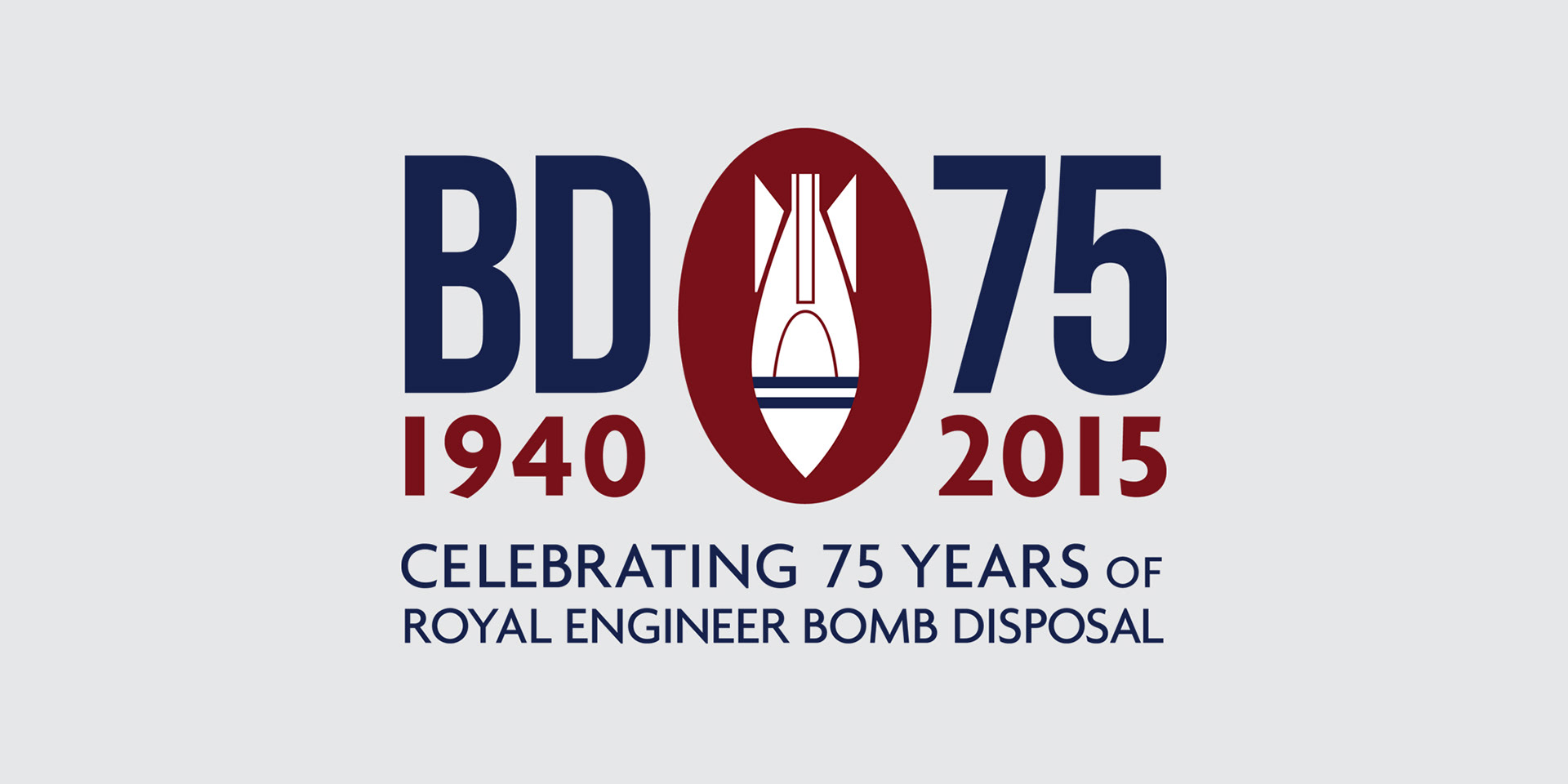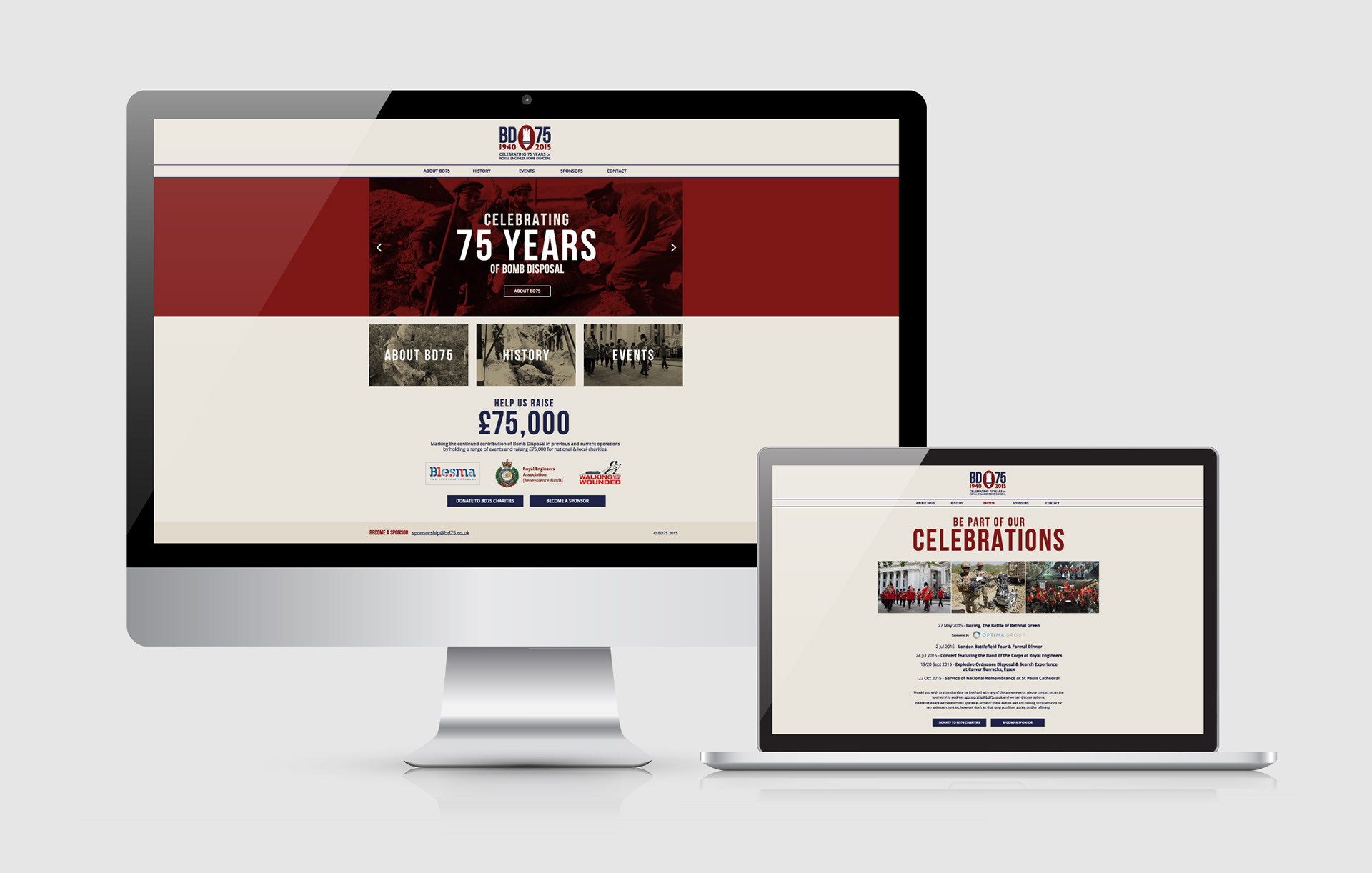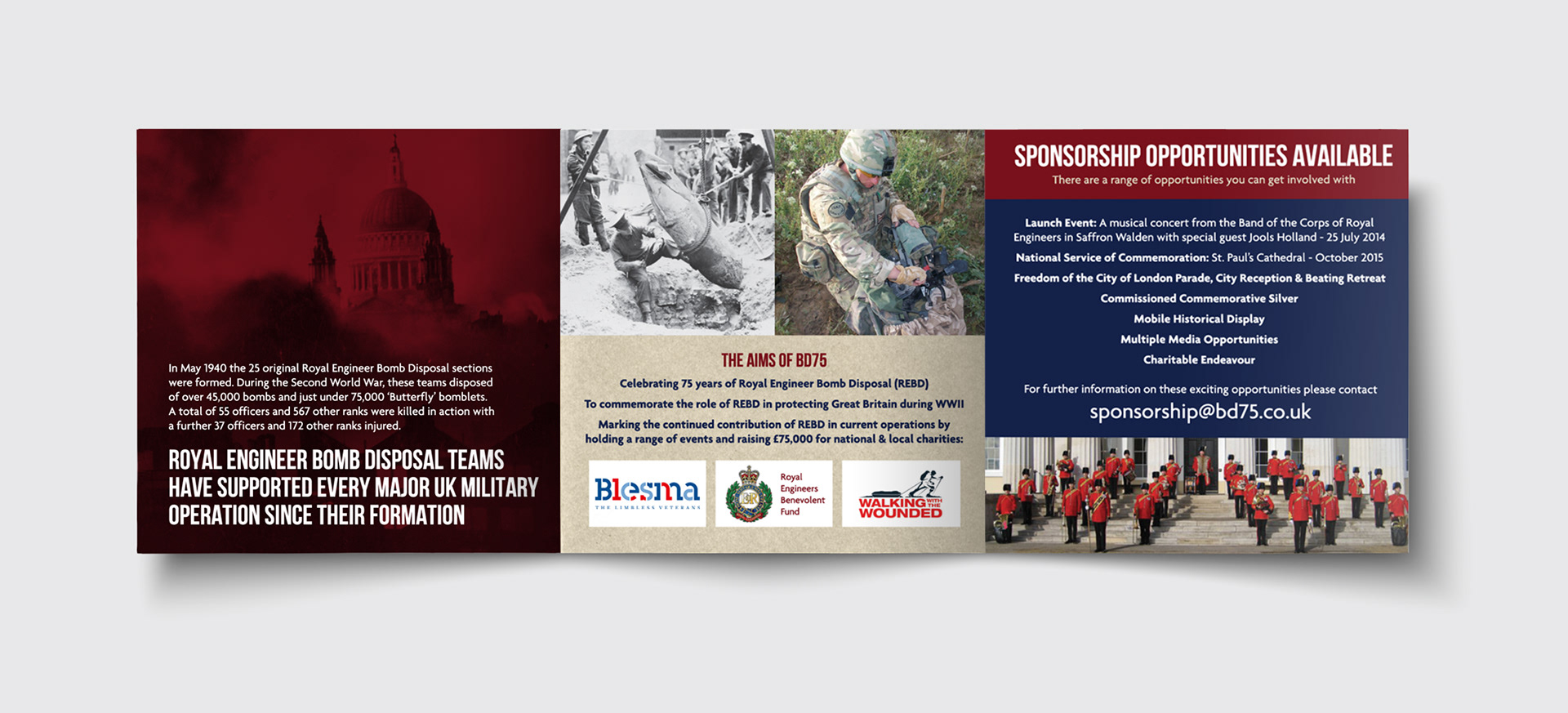 Corporate Sponsorship Leaflet