creating a truly rewarding user experience

iScanGo is a consumer loyalty app for the leisure and retail sectors. It allows businesses within a shared locality to become part of an iScanGo Community, enabling consumers to seamlessly utilise different loyalty schemes through a single smartphone app. Our previous app development experience, on projects such as VEX Rewards and TalentMatch, was a key factor in successfully bringing the iScanGo App to market.
App Development, B2C Marketing, CMS Development, Brand Development, Print Design, User Experience, Website Design & Building.
The primary function of the branding was the creation of a distinctive icon which succinctly conveys the app functionality and is visually arresting within the app store environment - a key factor when potential users are searching or browsing app stores. The icon resembles a thumb print scanner with, the word 'GO' inside, reinforcing both the brand and it's purpose.

Aimed primarily at business users, the fully CMS-driven responsive website gives a clear overview of the app's benefits whilst prompting registration to allow data capture, more direct contact and enables direct download of the app.
The app is fully customisable, allowing each user to create their own bespoke loyalty scheme. Working with a specialist development company we created the unique User Portal which allows users to customise the branding and content of their own app, create specific promotional campaigns and access comprehensive reporting tools which give unrivalled insight into the visit and spending patterns of their customers - allowing offers to be tailored to them.
To help businesses promote their loyalty scheme we produced a cost-effective range of dual-branded marketing templates ranging from hand-outs and post cards to tent cards and posters. Accessed via the My Marketing Pack section of the User Portal, each template can be customised by the user and print quantities ordered. The prominence of the iScanGo branding ensures customers recognise individual businesses as part of the wider iScanGo Community.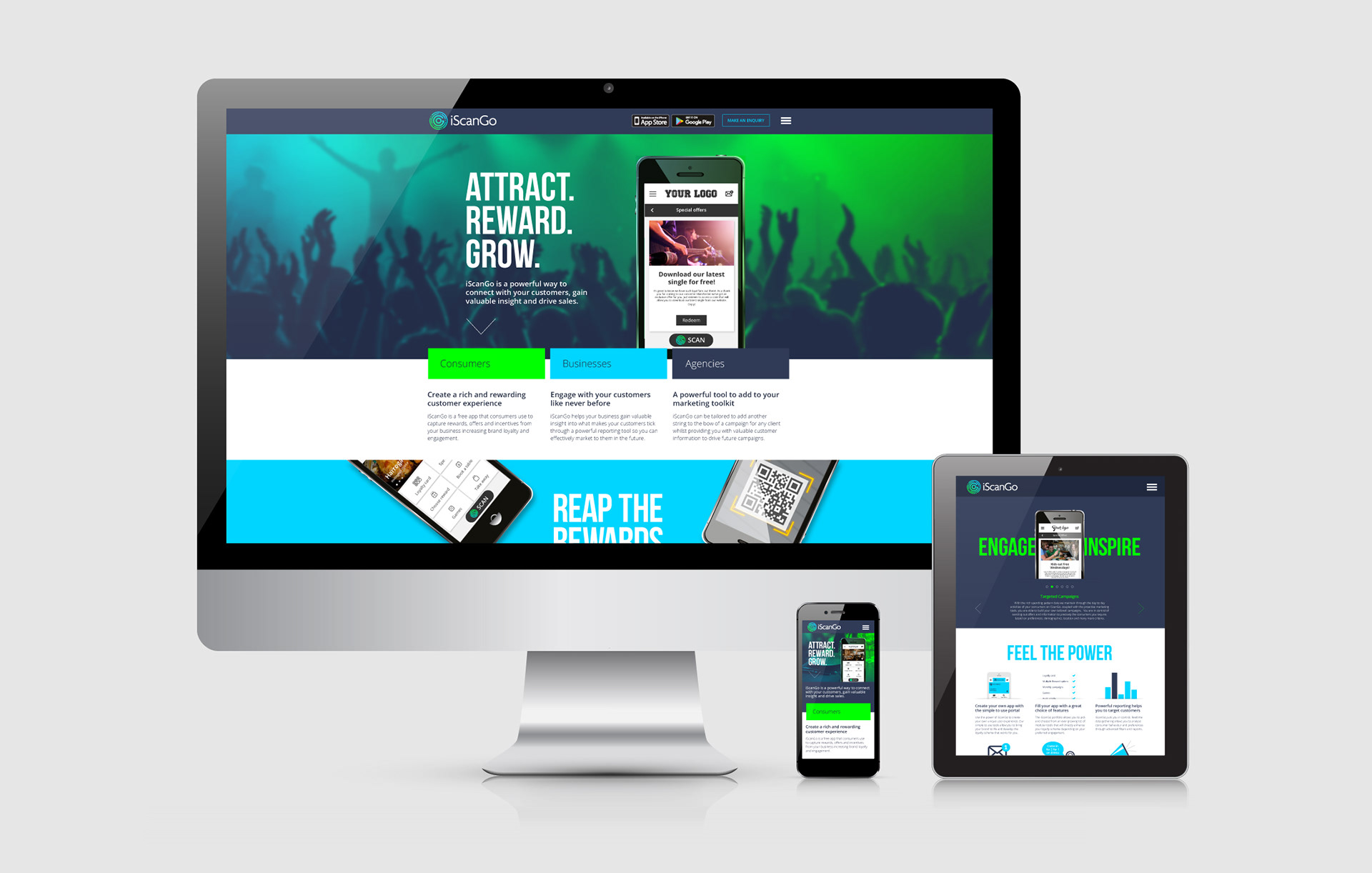 Responsive CMS-Driven Website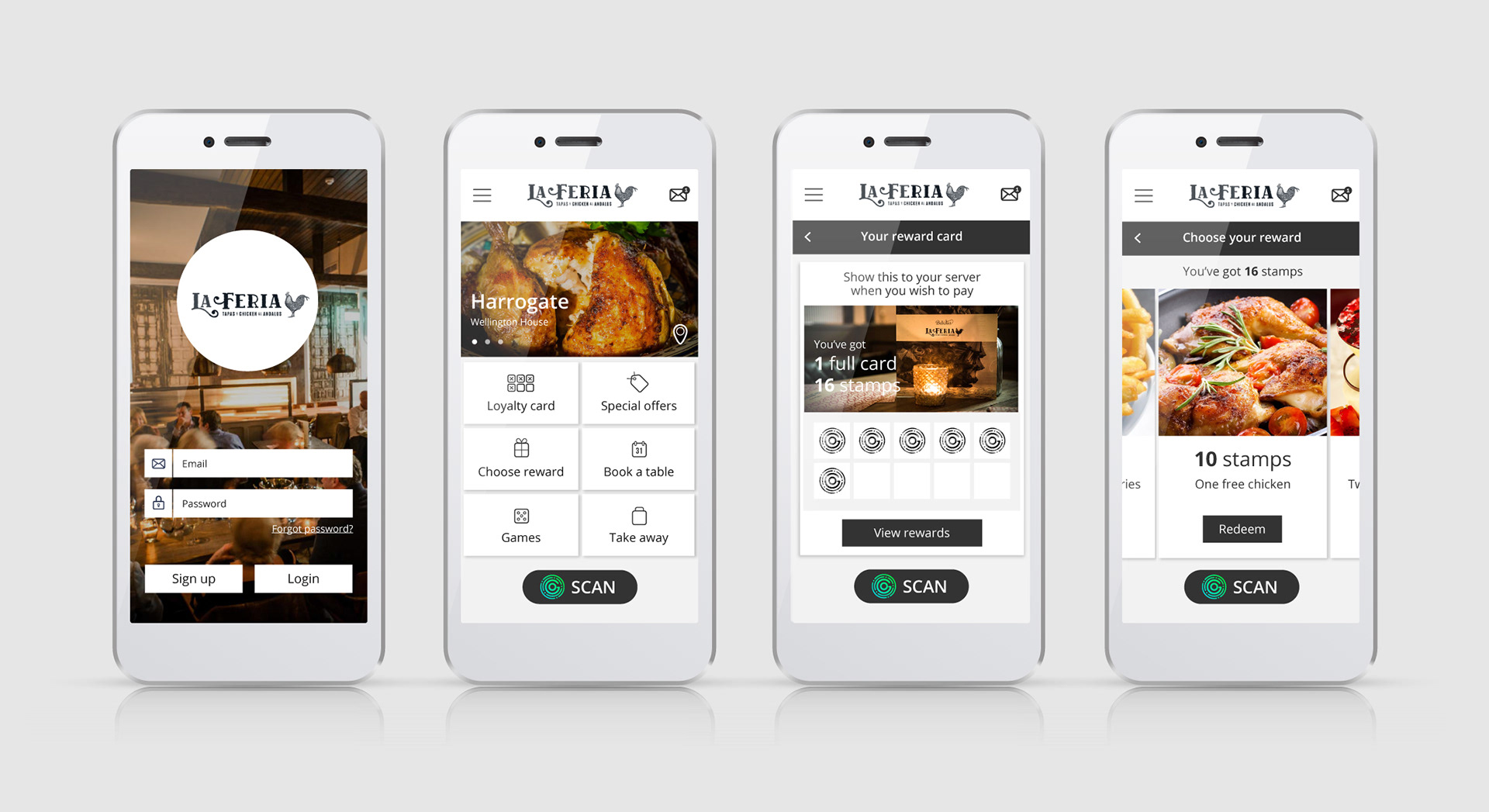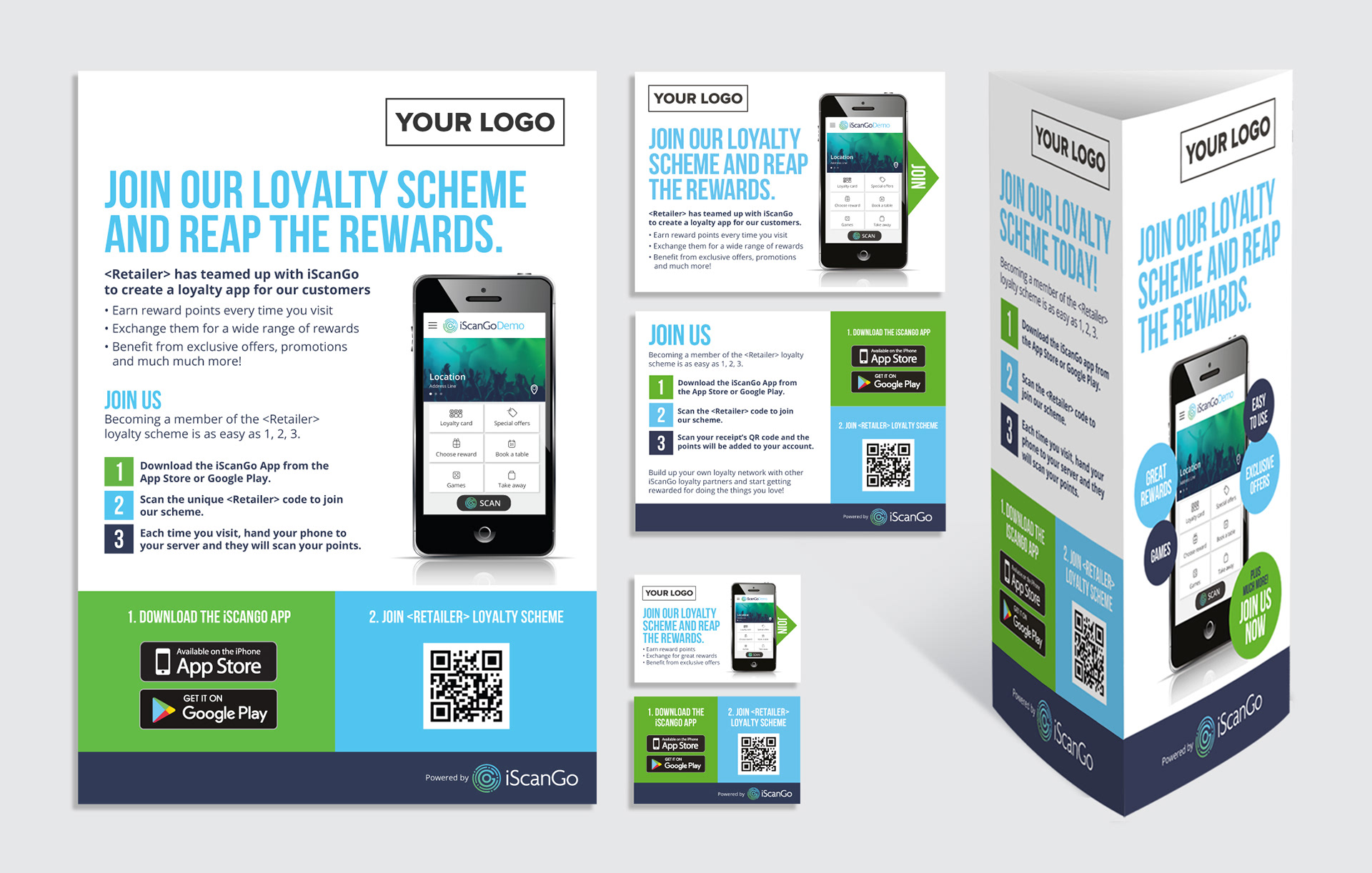 Marketing Support Pack Templates