giving them the very best start in life

Lady Castle Nursery is a new prestigious private nursery that asked us to help bring their new brand to life.
A strong digital presence and responsive website gives parents flexibility of interaction. Fantastic engagement from staff, children and parents with the concept of The Hive has developed as a driving force behind the nursery's success. Lady Castle Nursery has quickly established itself as a highly desirable nursery with an ever-growing waiting list.
Advertising, Branding, CMS Development, Print Design, User Experience and Website Design & Building.

From the outset were keen to avoid the clichés all to familiar within the marketplace. First came the 'Bee' icon to connote an industrious, active and energetic community given wings by the infinite possibilities of childhood and inspired by the 'Red Queen' herself, Lady Barbara Castle, a proud alumna of
Bradford Girls' Grammar School.
This was developed across both the brand's visual style, collateral and even the nursery environment, through the creation of The Hive as a metaphor for the nursery, both in the classrooms and out into it's pollinator-friendly gardens.
Income generated from the popularity of the nursery have funded many developments at the nursery, one of which has been the move from a printed termly newsletter to a CMS driven eNewsletter that offers  greater flexibility of content. The responsive website was developed as the key communication channel. A bespoke CMS system allows staff to update all aspects of the site, giving parents access to urgent news and notices about the school at any point of the day via mobile devices.
Print still plays a vital role in Lady Castles' communications and marketing. We have produced templates for essential pupil information packs, press advertising, special events posters & banners and even signage.

Laurafaye Muranka
| Nursery Manager
Lady Castle Nursery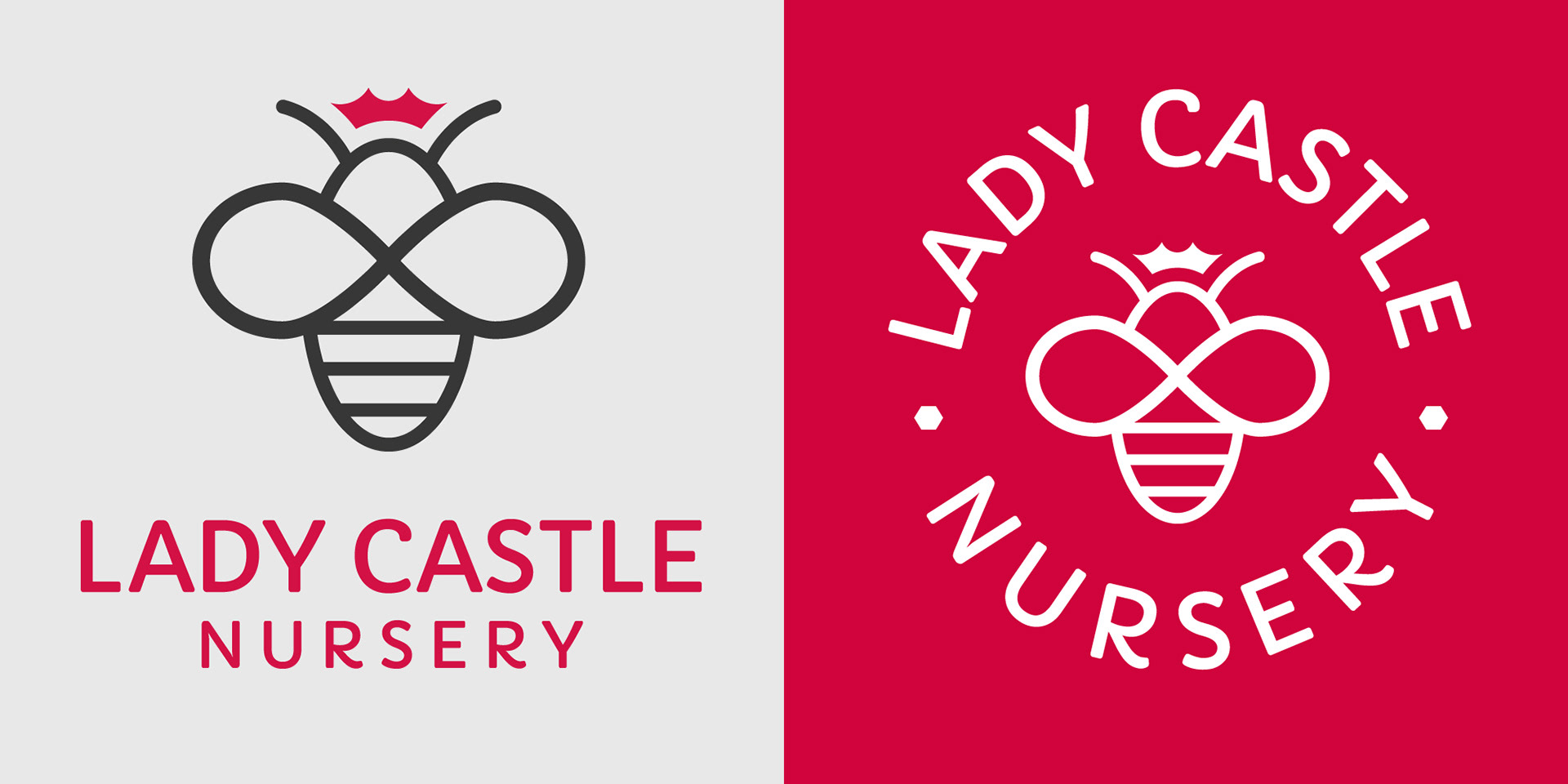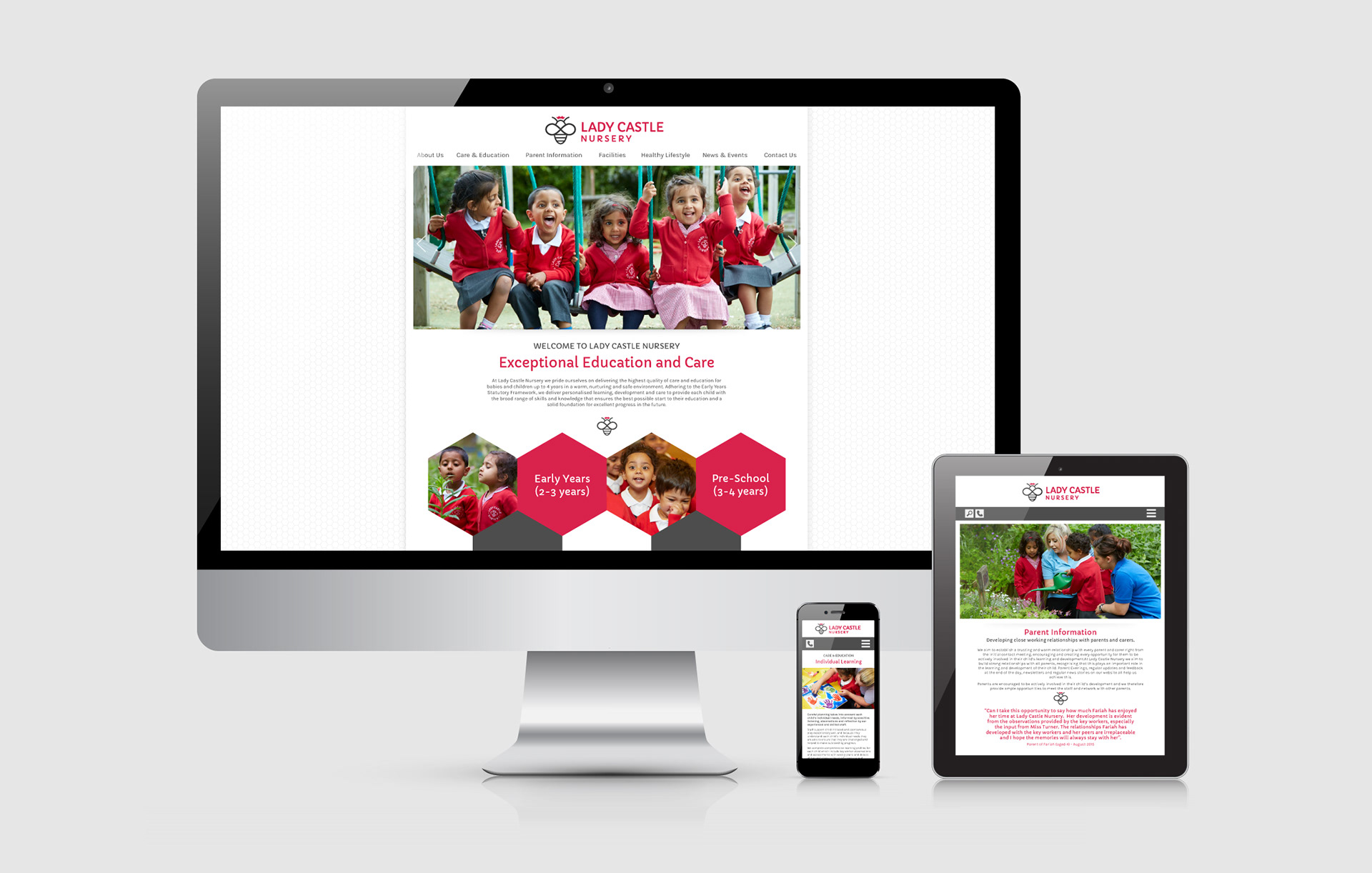 Responsive CMS-Driven Website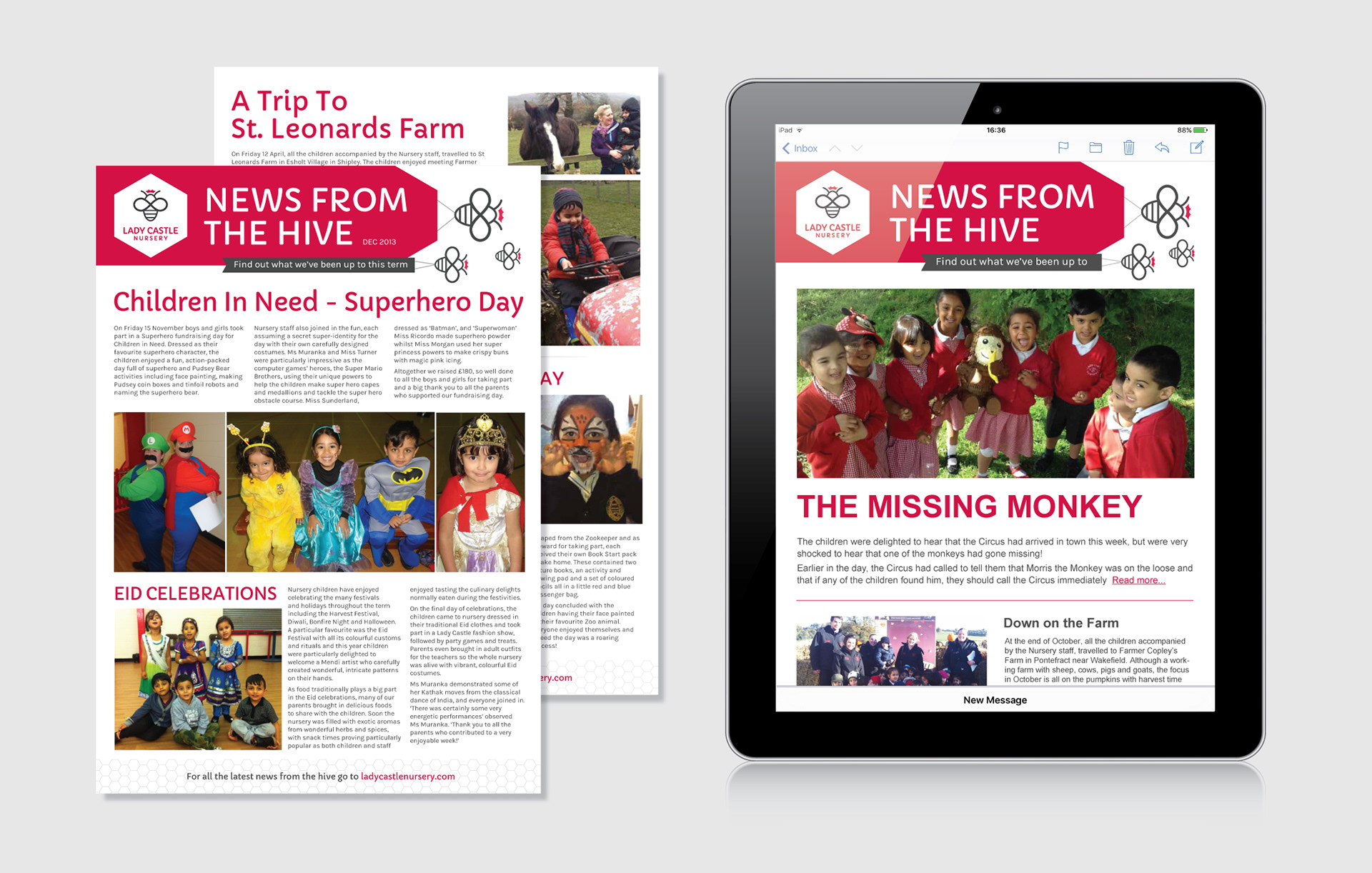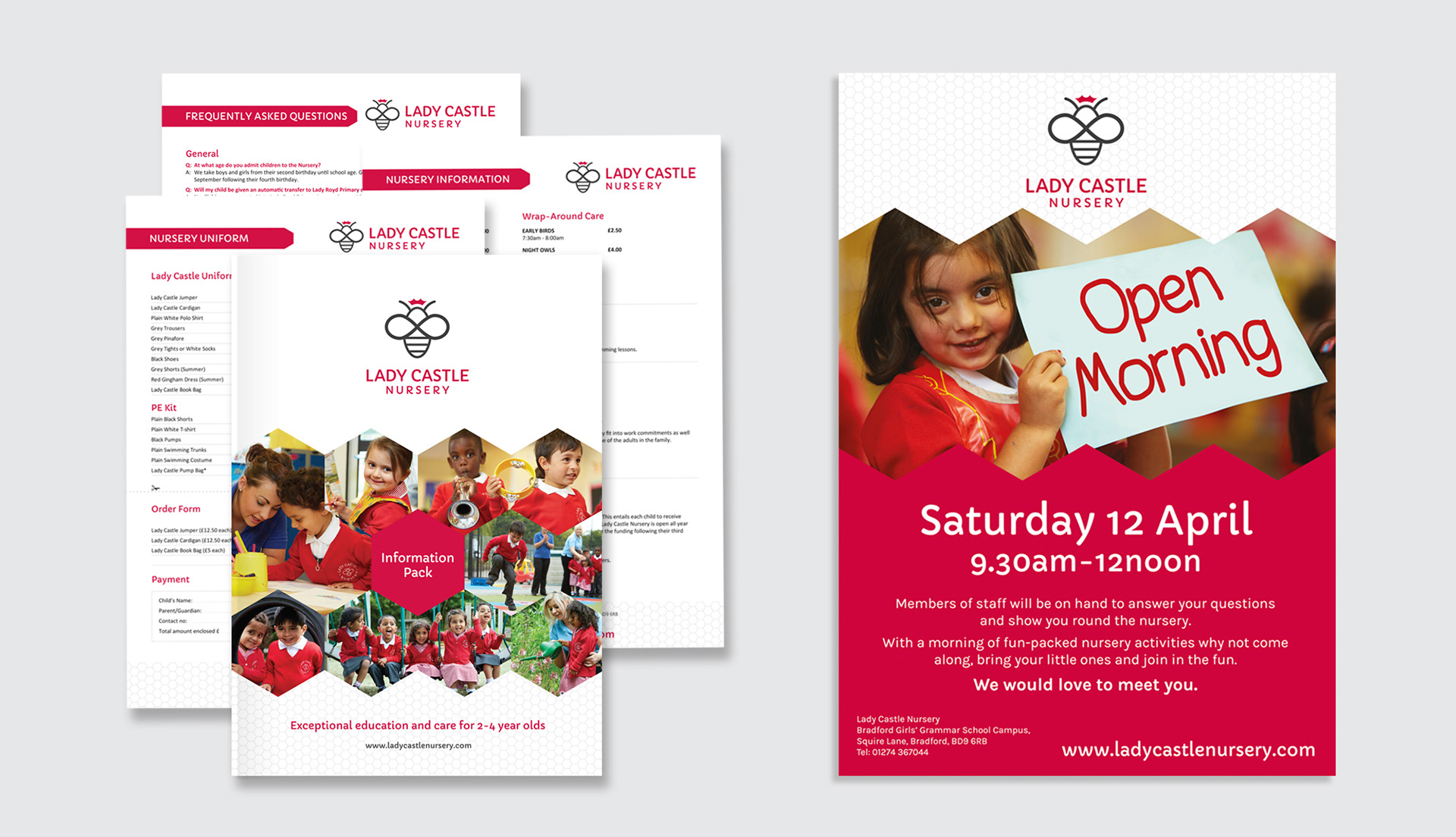 Parental Information Pack and Press Advertising