AN INTRINSIC PART of ONE BRAND'S JOURNEY TO becoming MANY

Magnolia Box works closely with museums, galleries, archives & artists to offer bespoke Print On Demand services to the public.
The nature of our long-term partnership has evolved along with their business model, from external service provider to being an intrinsic part of their team, offering an almost in-house level of service which directly enhances their service offering. We have helped them grow from a single company to a group of successful brands and continue to enable their exploration of new markets and opportunities with confidence.
B2B & B2C Marketing, Branding, eMarketing, Print Design, User Experience, Website Design.

Our first job was to create an understated, monotone typographic identity for Magnolia Box to ensure the brand would sit comfortably with an almost limitless number of diverse artistic styles, both digitally and in print. The next key stage was to develop a fully transactional, responsive website, that created a seamless customer journey across all devices and enables users to easily find specific pieces of art, explore collections and make purchases with ease.

We have gone on to create 12 unique digital brands, including Stacky, Hydra and Artily and the Magnolia Box Group of companies continues to expand. Each brand has it's own personality and role within the Magnolia Box family. The more anarchic nature of brands such as Stacky has been utilised to great effect at music festivals. Few people could fail notice when a Porsche GT3 turns up, driven by two Star Wars Stormtroopers, who offer to charge your mobile phones via their groinal power socket!  As a key partner in their expansion we provided all new business materials, in particular Request For Proposals and comprehensive tender documents. A significant, and rather fun part of our work with Magnolia Box, is the creation of bespoke personalised artwork prints for their customers.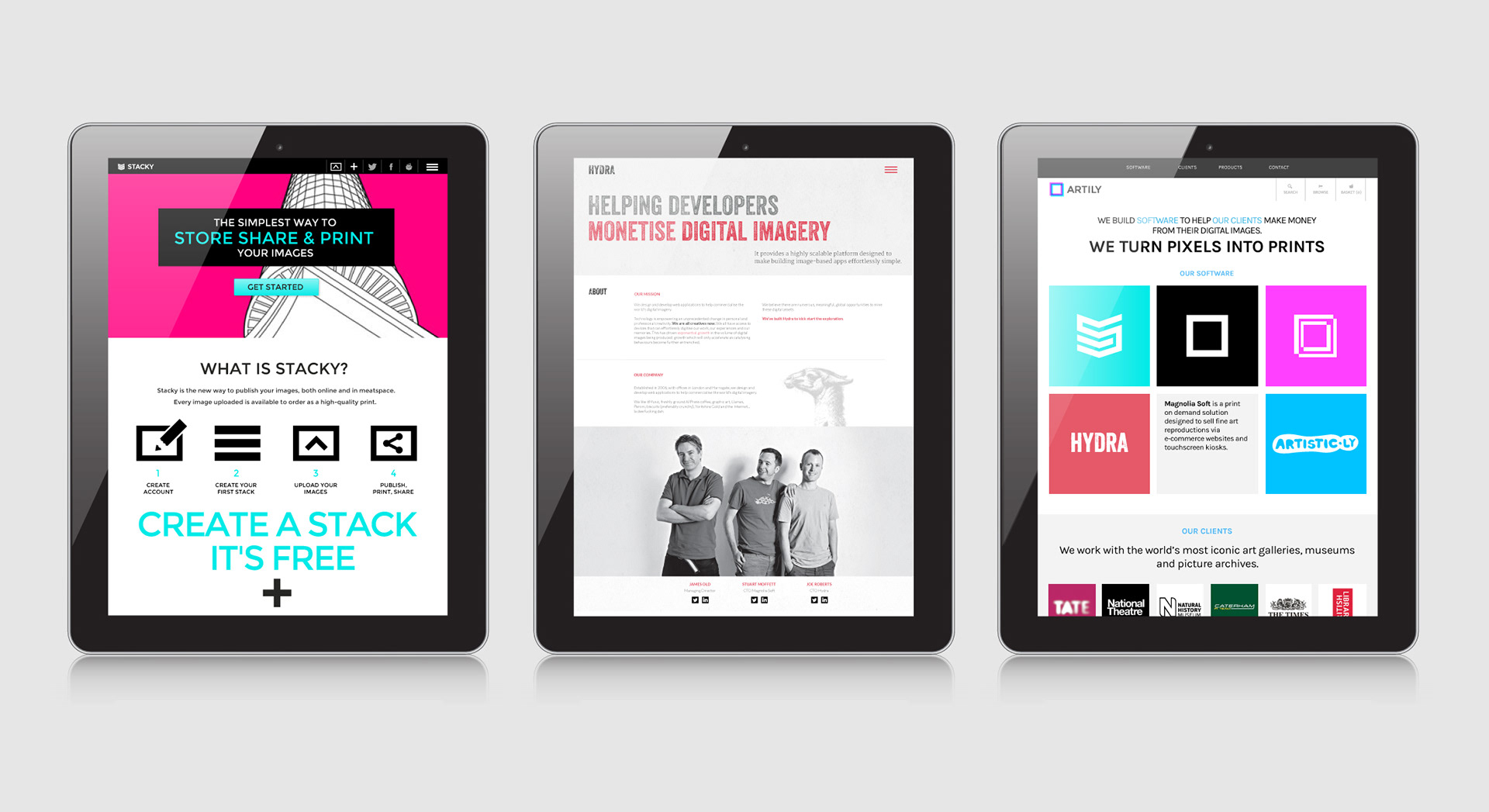 Multiple Responsive Website Designs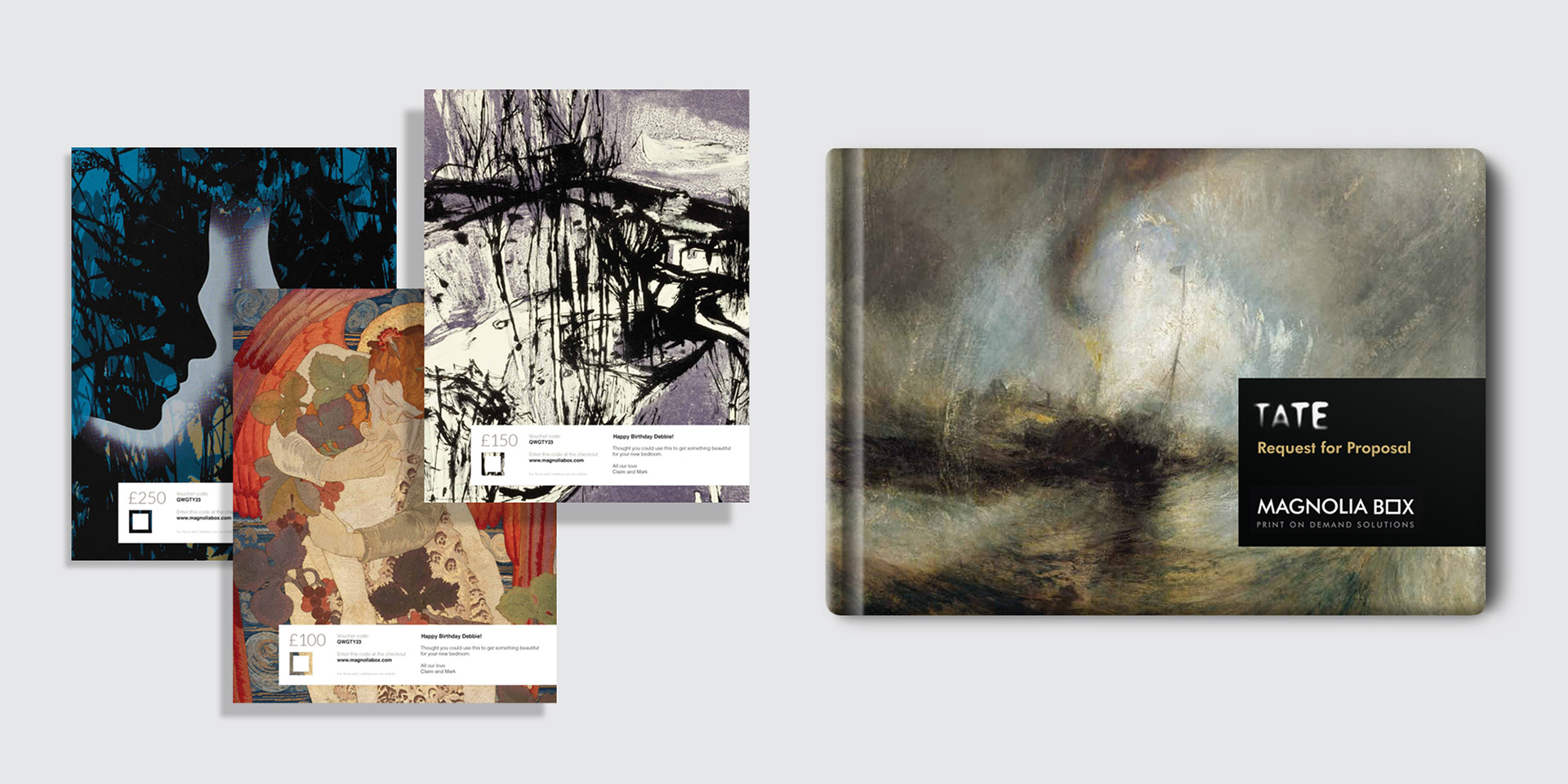 Printed Gift Cards and New Business Material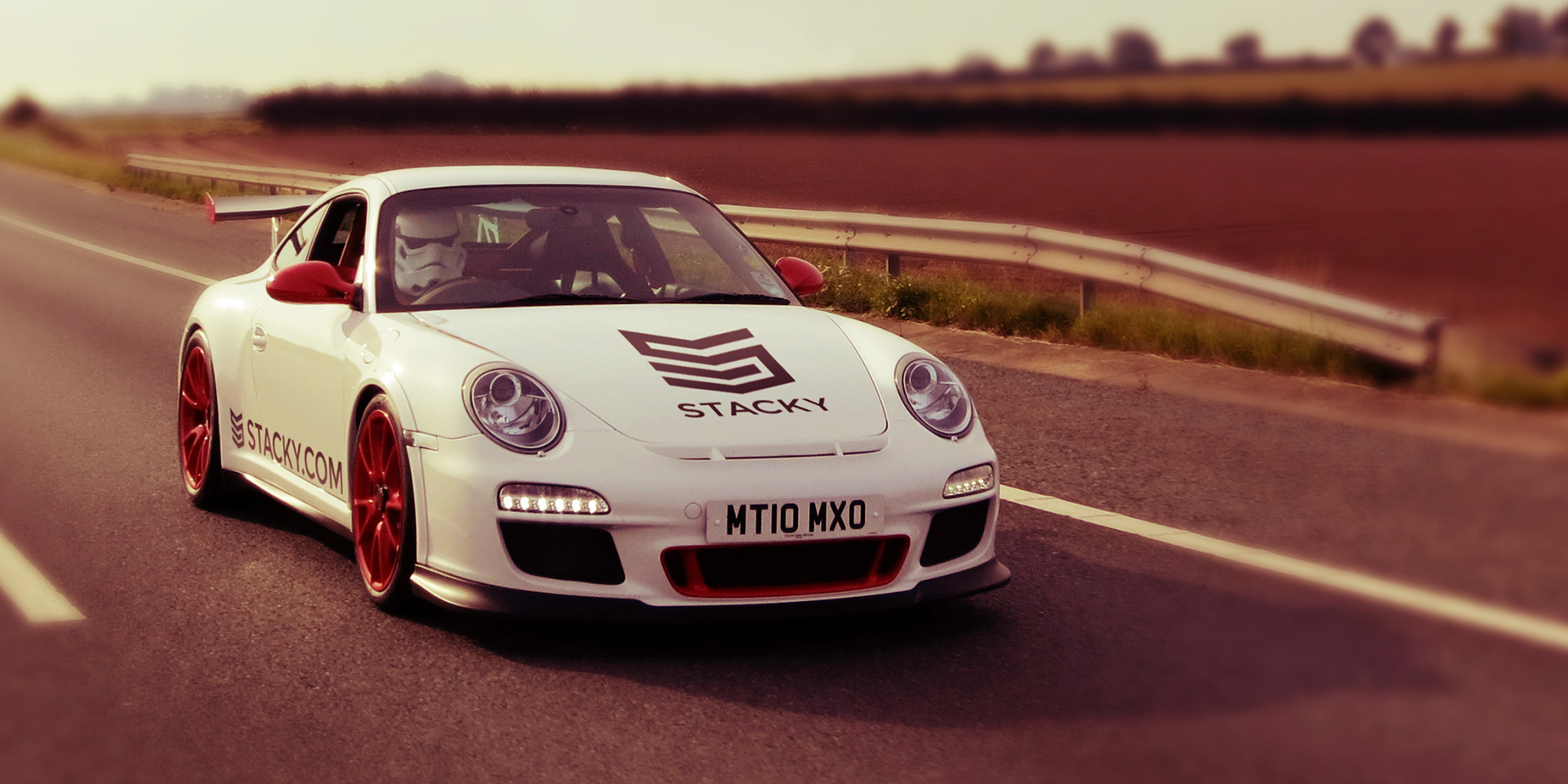 En route to launching the brand at a music festival.

Bespoke Personalised Prints