creating an enduring partnership

Online Resourcing are a digital recruitment company. We were initially approached to help refresh and develop their brand, but have gone on to become an key, long term partner in their continuing success.
Our work has enabled Online Resourcing to streamline their business whilst enhancing their reputation, which has opened new markets to them - resulting in increased business and enabled them to establish long term recruitment contracts with major national and international brands. We now work with other companies within the ever expanding Online Resourcing Group, as well as offering wide-ranging digital and print services to their partners and clients.
Advertising, App Development, B2B & B2C Marketing, Brand Development, Direct Marketing, eMarketing, Print Design, User Experience, Website Design & Building.
The typography led branding ensures the delivery of key messages seamlessly across all media. We've helped develop innovative services and products, such as uRecruit and
TalentMatch
, which directly empower their clients, enabling them to react quickly to recruitment situations, whilst enforcing Online Resourcing's reputation as innovators. We ensure synergy and consistency between all the sub-brands, produce all the relevant print and digital collateral and help bring them to market.
We provide a dedicated design and production resource for their clients. This ranges from job advertising across national and specialist press, animated digital banners and emailers, to specially designed Careers Sites for 23 clients which follow the specific branding guidelines of each individual client and integrate seamlessly into their own website architecture.
Simplified business development and presentation material was produced for print and digital use. This flexible 'toolkit' of templates for applications such as Word and Powerpoint, enables Account Managers to react quickly and successfully to opportunities. Dual-branded templates were created for key client communications, utilising the branding of any specific client. These have proved very successful at reducing stress and save time for Account Managers, whilst ensuring brand consistence.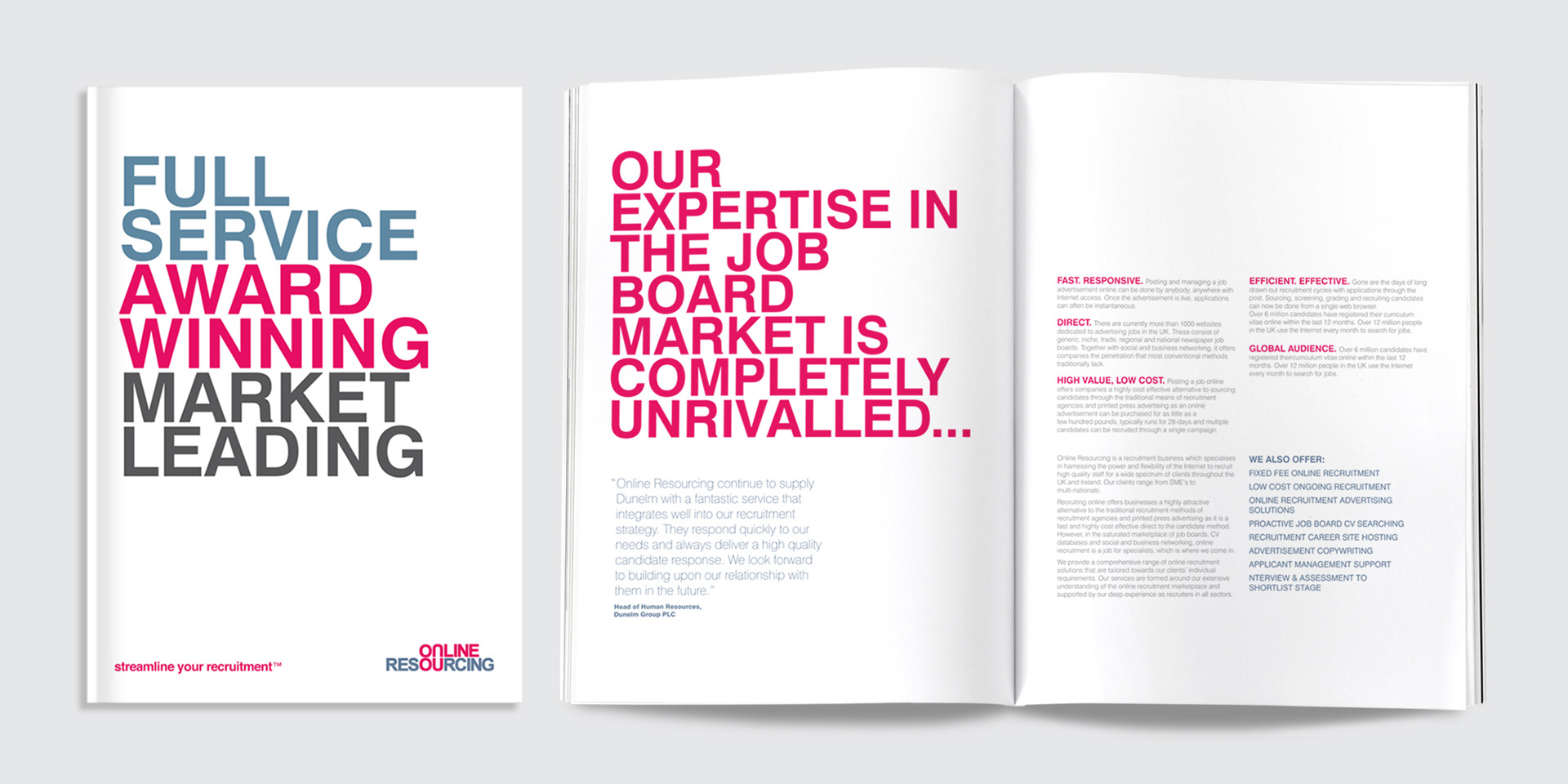 Responsive CMS-Driven Website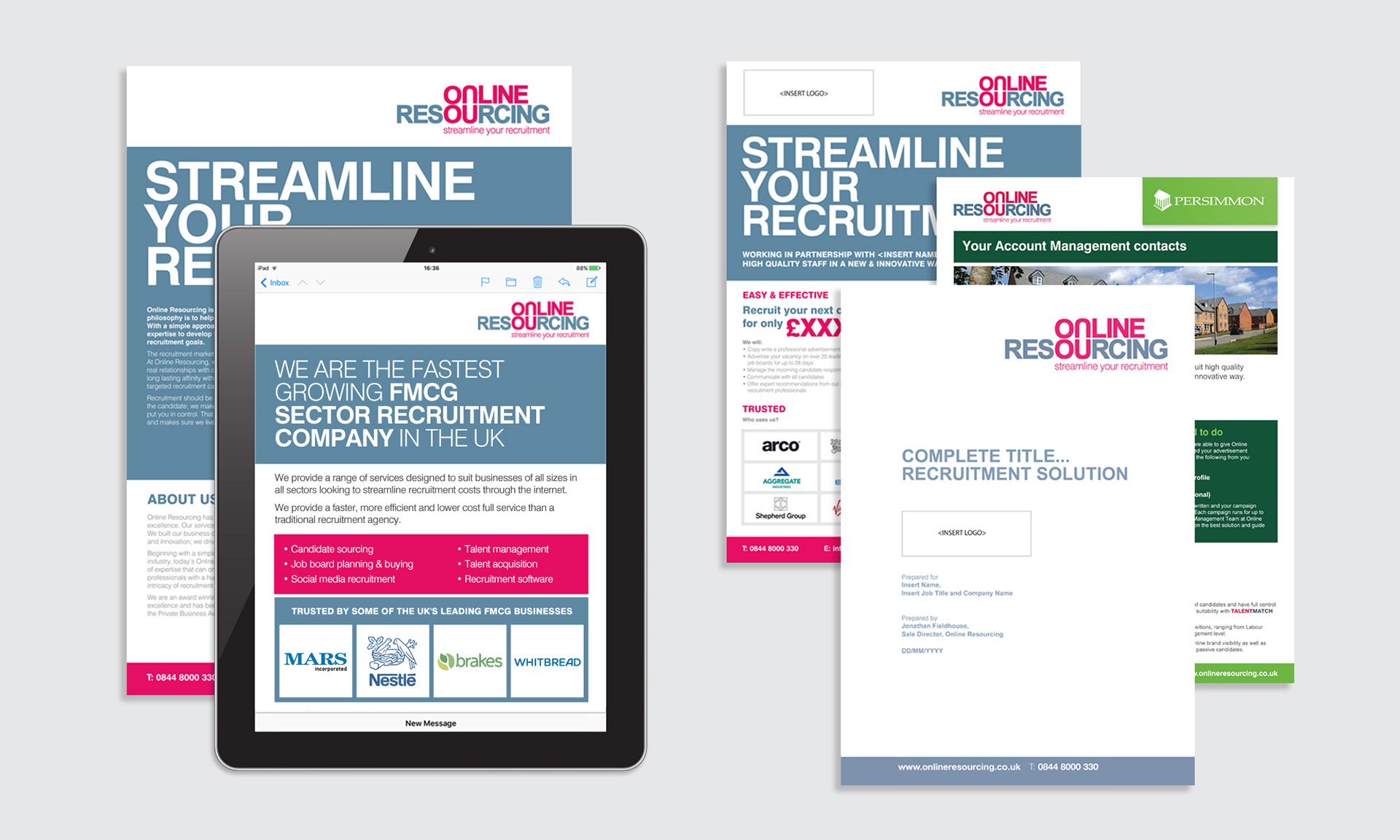 Business Development Material and Presentation Templates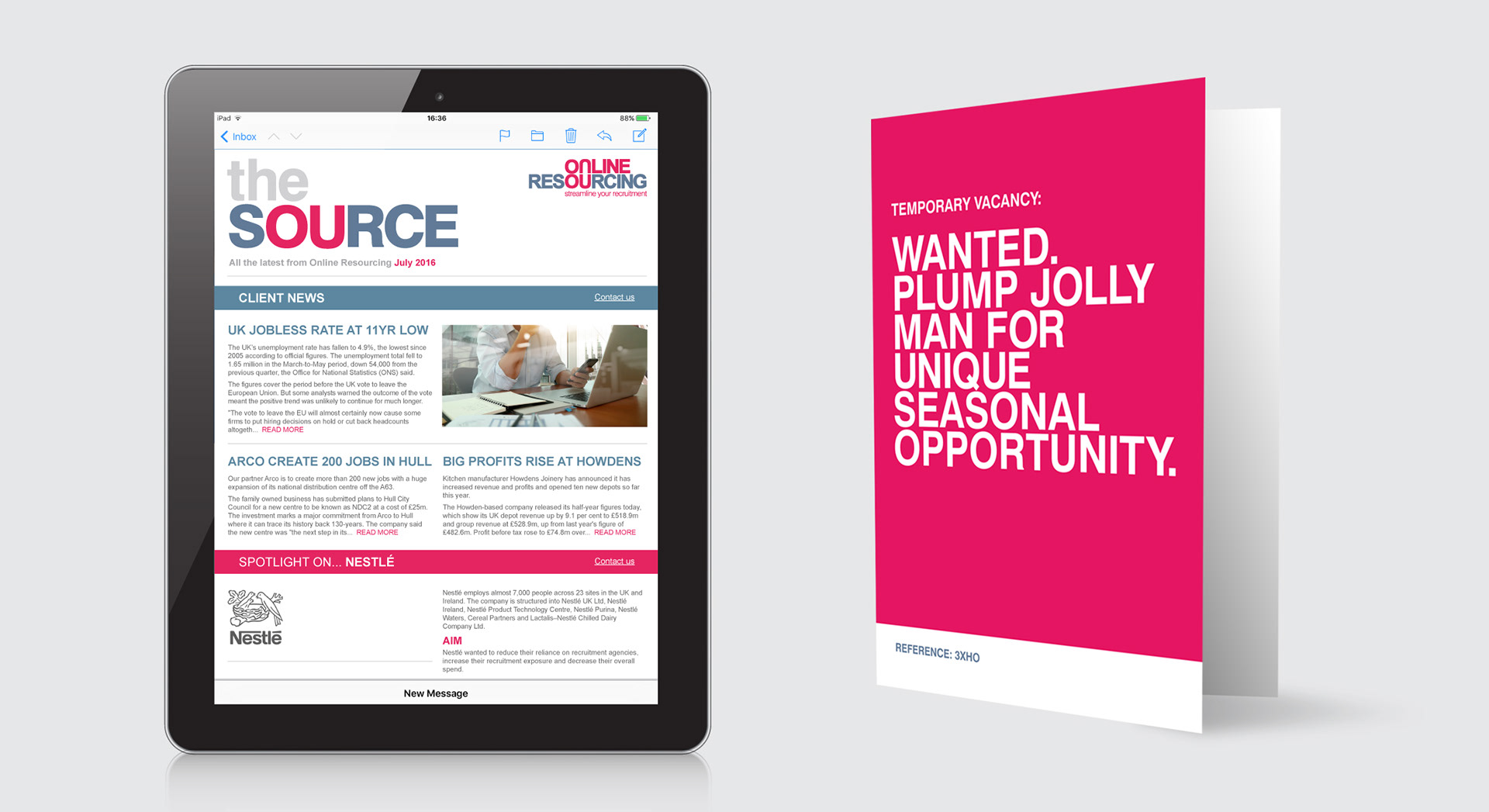 eNewsletter and Christmas Card

Product Specific Promotional Material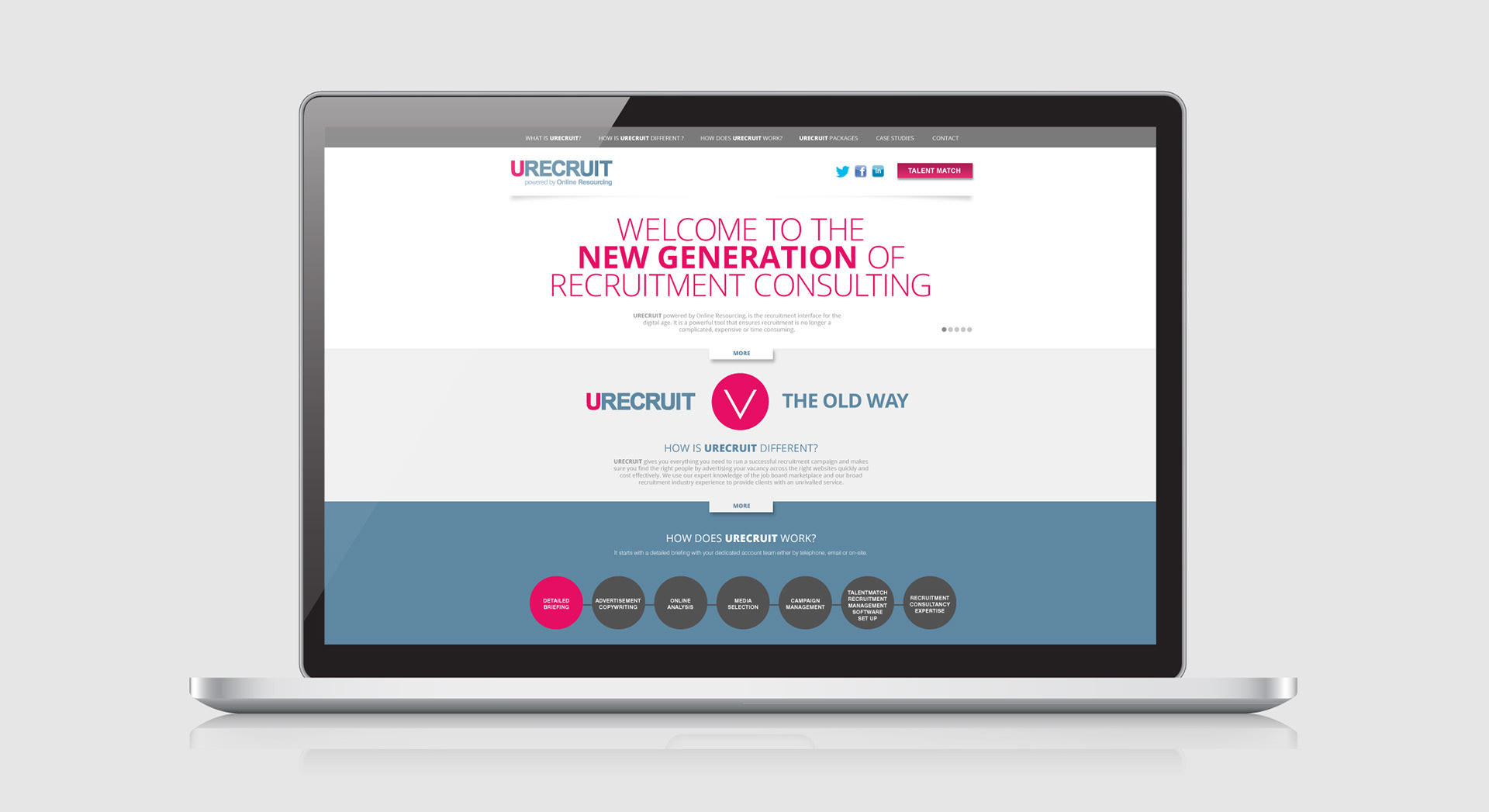 Client Specific Careers Responsive Websites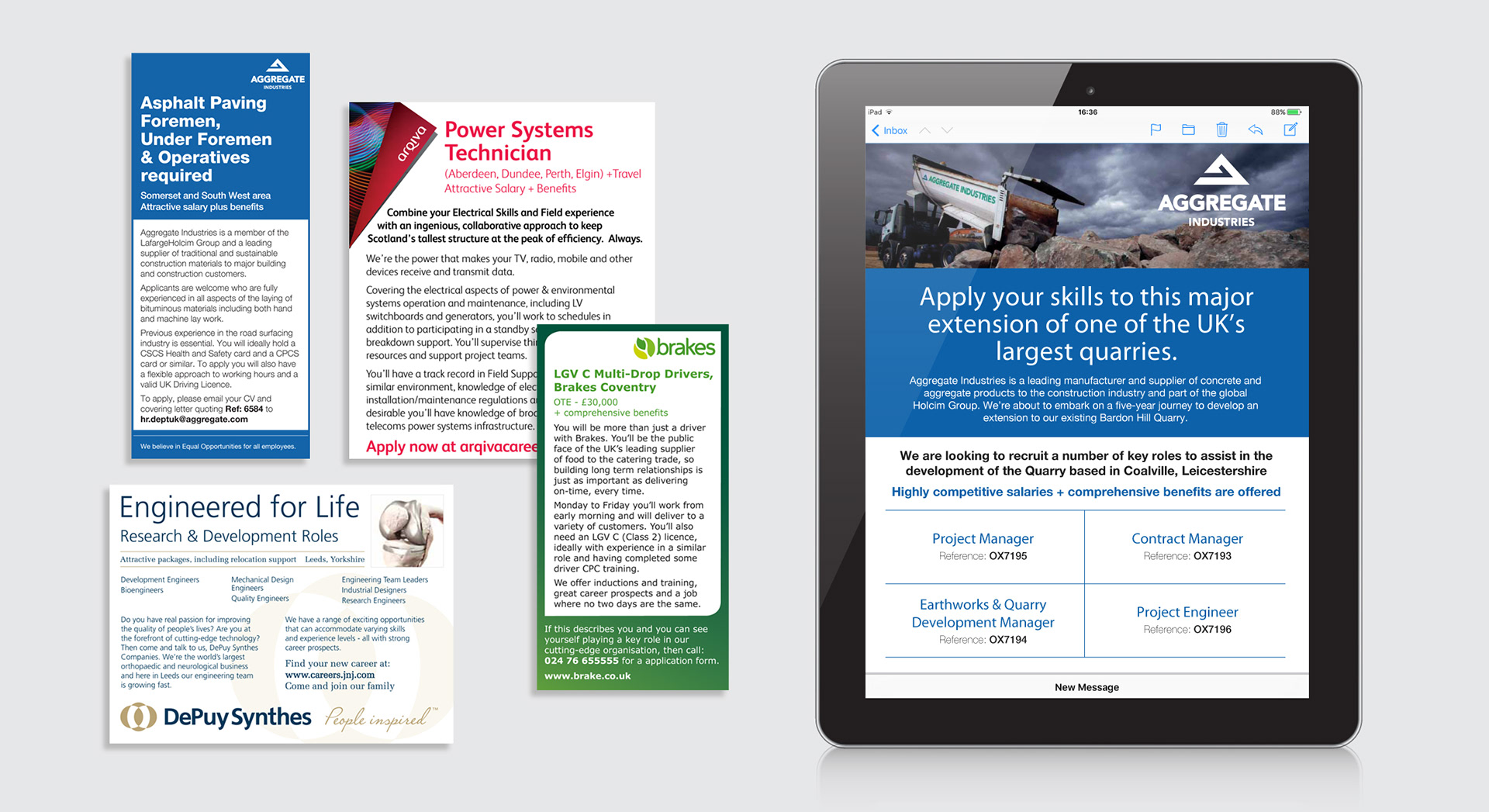 Client Specific Press Ads and Emailers