creating a recruitment revolution

TalentMatch is a game-changing digital recruitment product from Online Resourcing. Throughout our long relationship we have helped turn numerous innovative ideas into success, so we were ideally placed to bring TalentMatch to market.
As a result of our work the TalentMatch App has rapidly become the recruitment tool of choice for many national and international brands and now forms an integral part of the Online Resourcing business model. The continuing success of TalentMatch has enabled Online Resourcing to streamline their business whilst enhancing their reputation, opened new markets to them and resulted in increased busines

s.
App Development, Branding, CMS Development, eMarketing, Print Design, User Experience and Website Design & Building.

The market-leading and fully customisable App not only provides users with an innovative mobile recruitment experience that gives them complete control and flexibility, but creates competitive advantage by enabling the creation of branded recruitment micro-sites which seamlessly integrate with their own company website architecture.
As a key component of the Online Resourcing product portfolio, the branding for TalentMatch works within the brand architecture we developed, enabling the creation numerous sub-brand that have clear synergy with the parent brand. A responsive website was created to allow users to access greater depth of information and enable direct download of the App. This was supported by eMarketing material and a comprehensive brochure was produced for use as an offline sales tool and presentation leave-behind.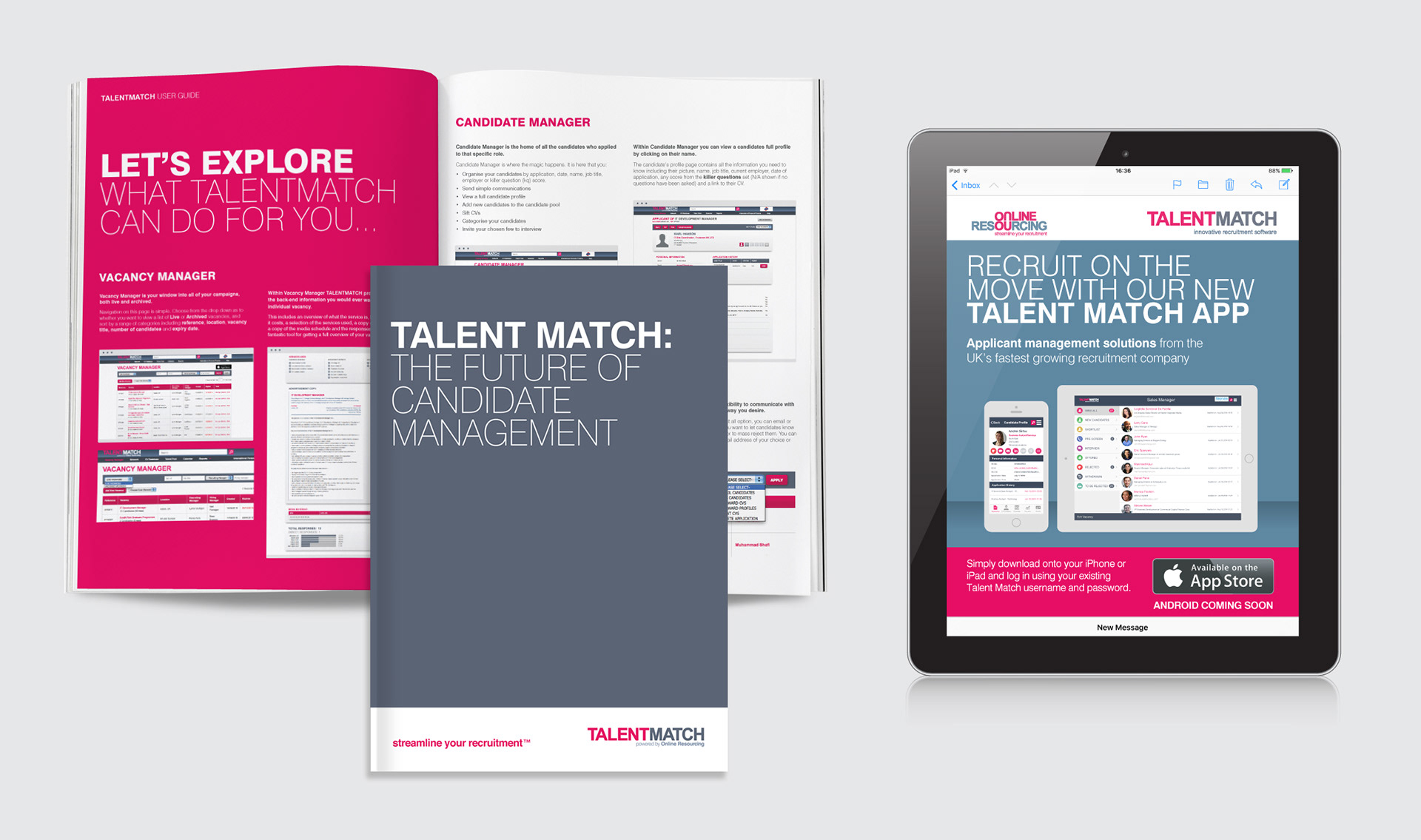 Product Brochure and Promotional Email