Together Health are a family-run nutritional supplement company that works exclusively with organic, responsibly sourced ingredients. They approached us to help develop online, retail and mail order sales channels.
Advertising, B2B & B2C Marketing, Branding, Direct Marketing, Exhibition Design, Packaging Design, Print Design, User Experience and Website Design.

An ever-expanding range of products required the reappraisal and development of their packaging. We were able to simplify the  print production process which reduced cost per pack, without compromising on it's premium aesthetic. This has enabled them to maintain the quality, integrity and profitability of their product whilst avoiding retail price increases despite rising supply costs. A brand extension into specific products for children enabled us to create an illustration-lead twist on the standard brand style.

In order to enhance the brand's in-store presence we created cohesive, impactful marketing material such as pull-up banners, product specific 3D cubes and counter top product displays that increased competitive advantage at point of sale within often visually overpowering retail environments. A diverse range of print promotional work was undertaken. Targeted magazine advertising and inserts were produced for specialist publications, such as Vegan Life Magazine. Dual branded pack inserts were produced for popular lifestyle brands such as Graze.
We designed a fully responsive, simplified user experience for the new website that enabled seamless integration into cost effective, off-the-shelf applications such as Shopify and the Zendesk customer support system.  Working within a tight budget we used predominantly sourced imagery, manipulated into ownable image library. We created additional pack-based imagery in-house for use both within the sourced imagery and as stand-alone elements for the website and promotional material. By creating a library of icons we were able to rationalise amount of information needed to be displayed with each product and let consumers make informed choices at a glance about the right products - especially important for clarity for consumers with specific dietary or allergy considerations.

Lee Robertshaw
| Founder
Together Health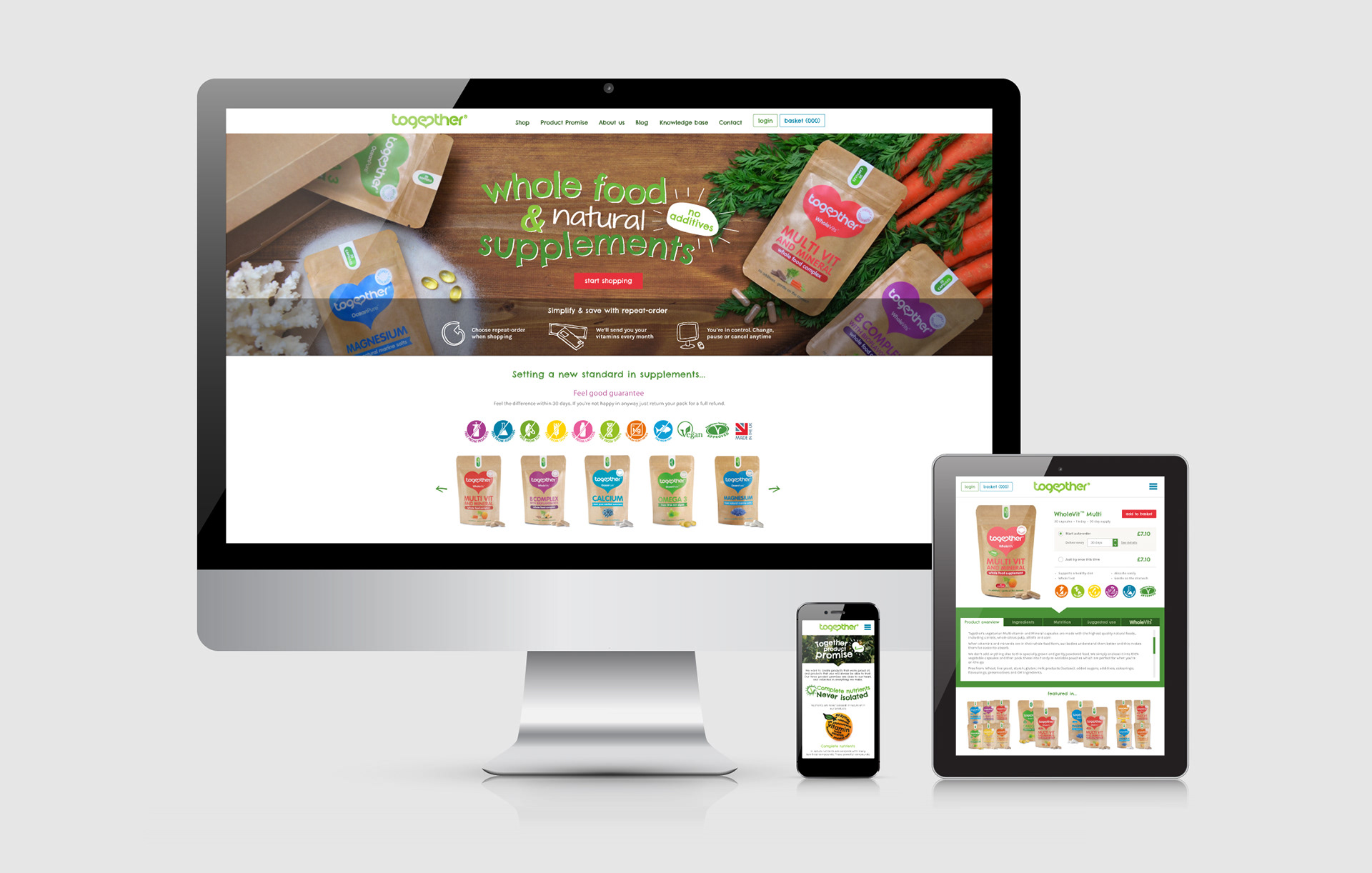 Responsive eCommerce Website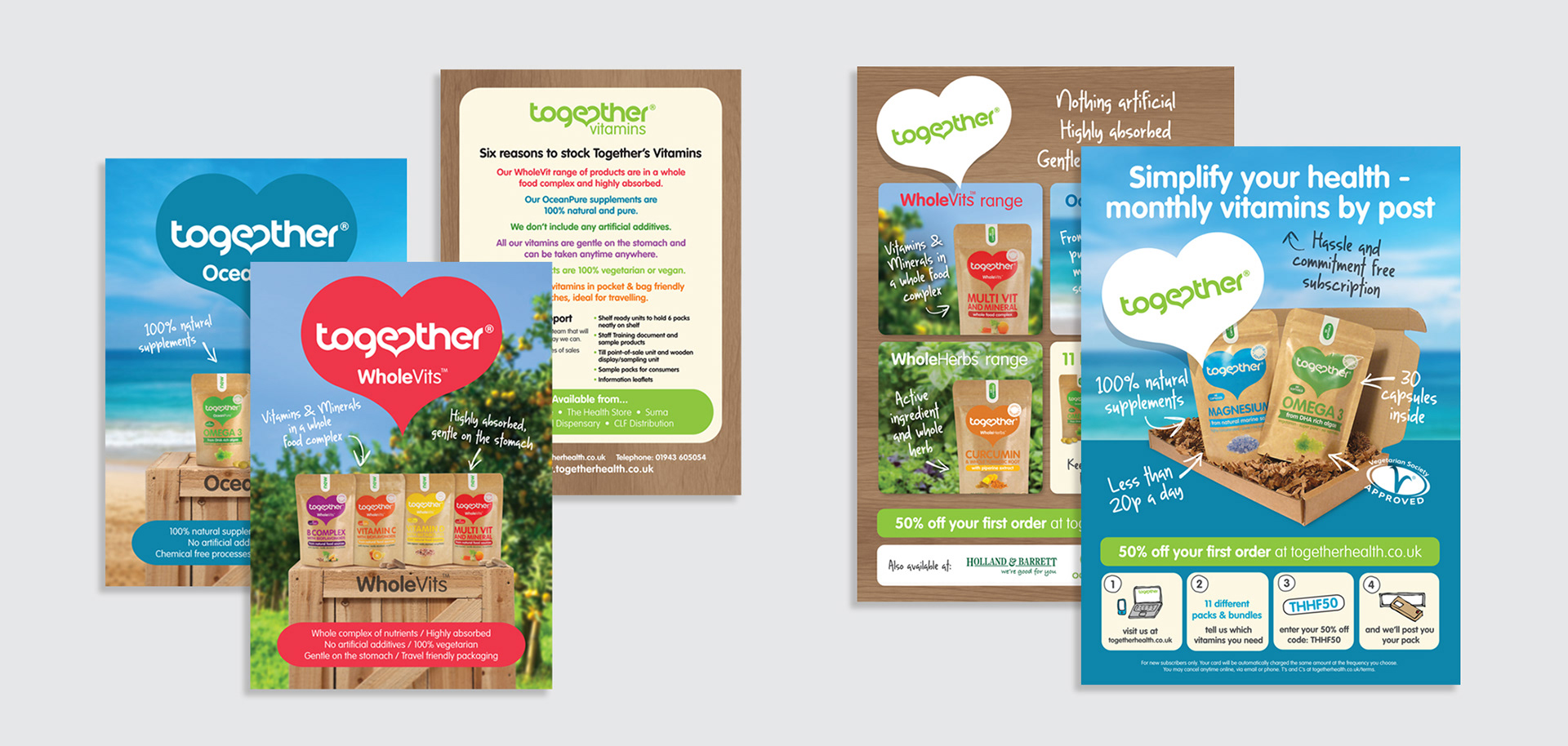 Product and Service Leaflets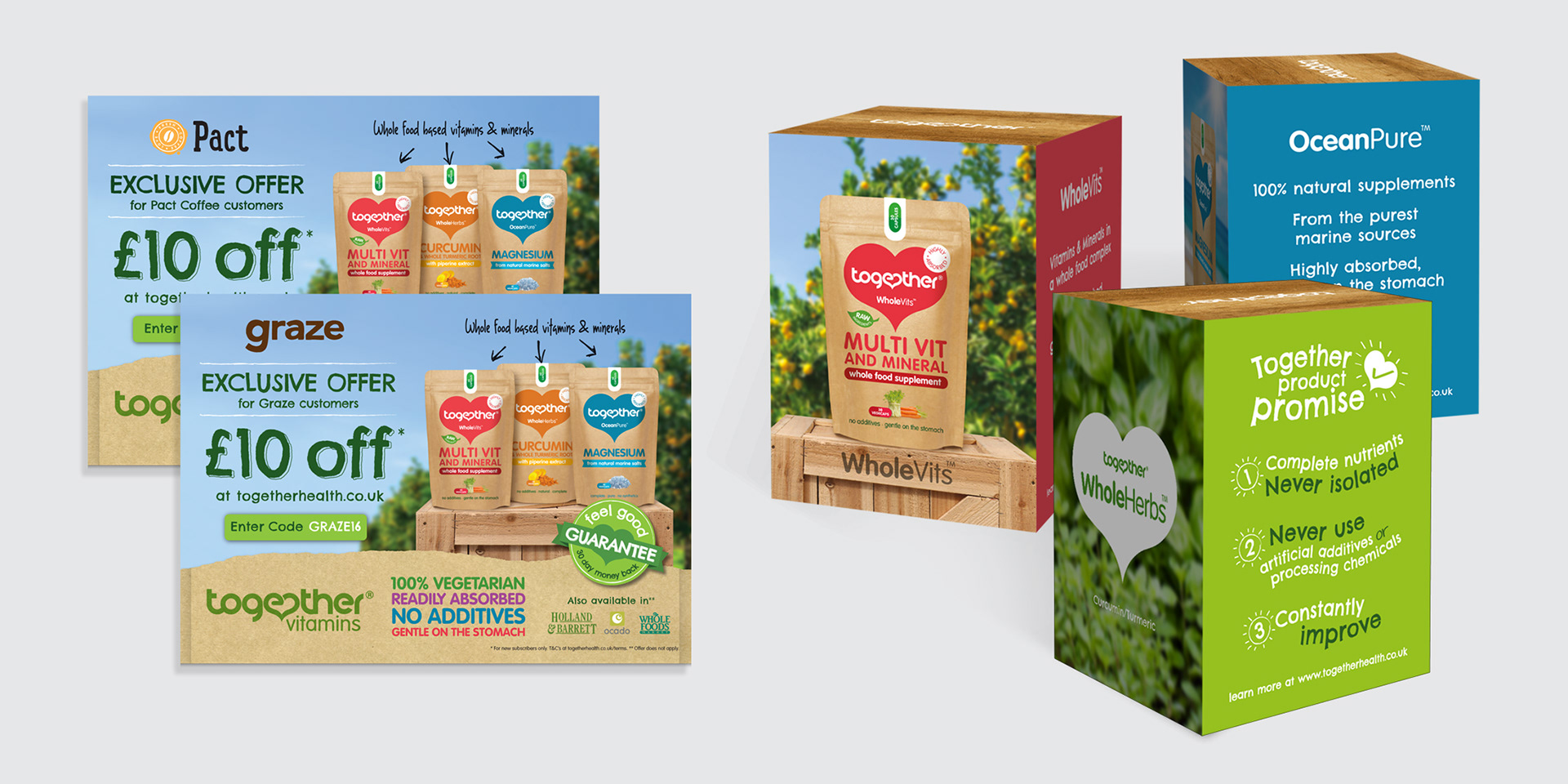 Dual-Branded Promotional Leaflets and Point of Sale Material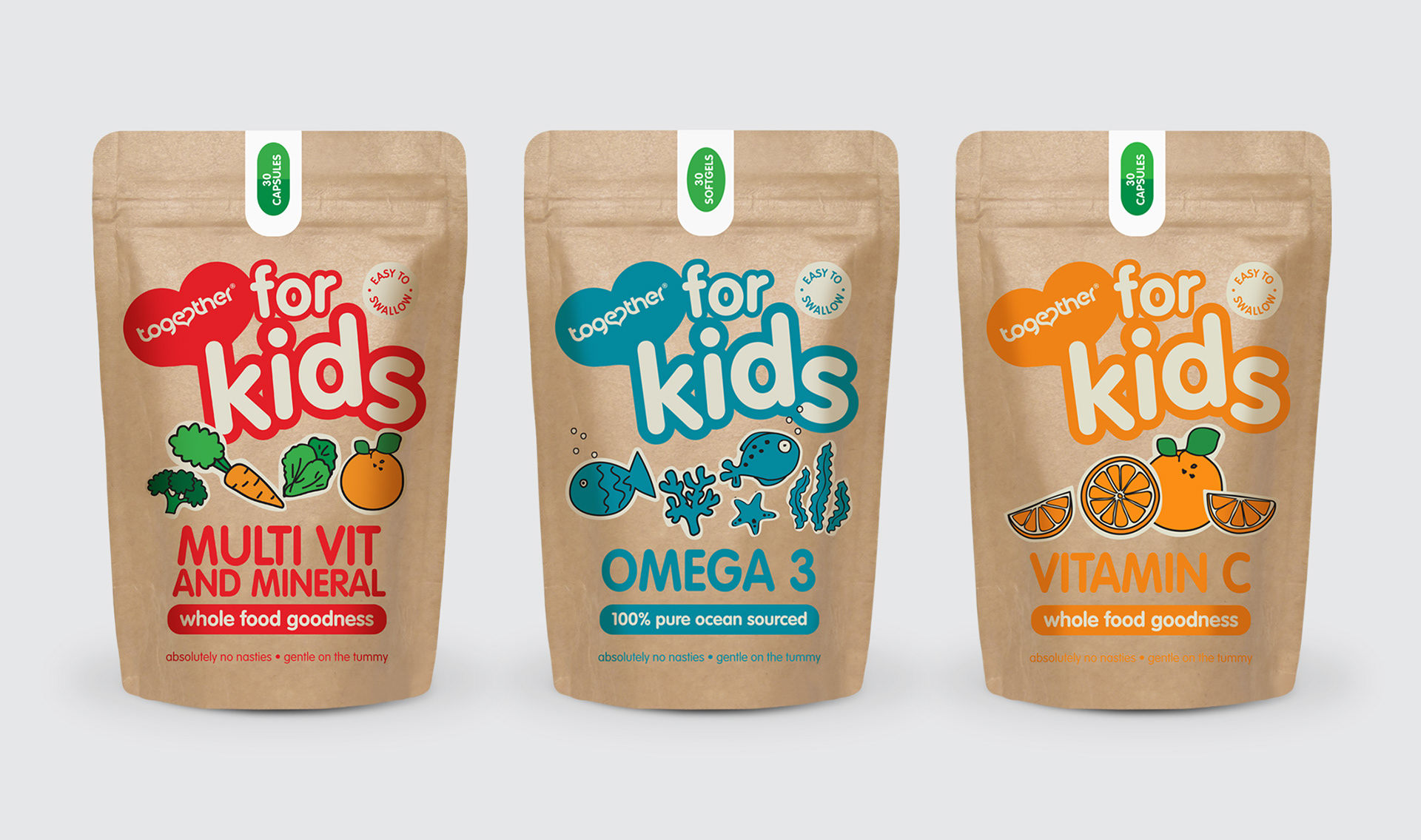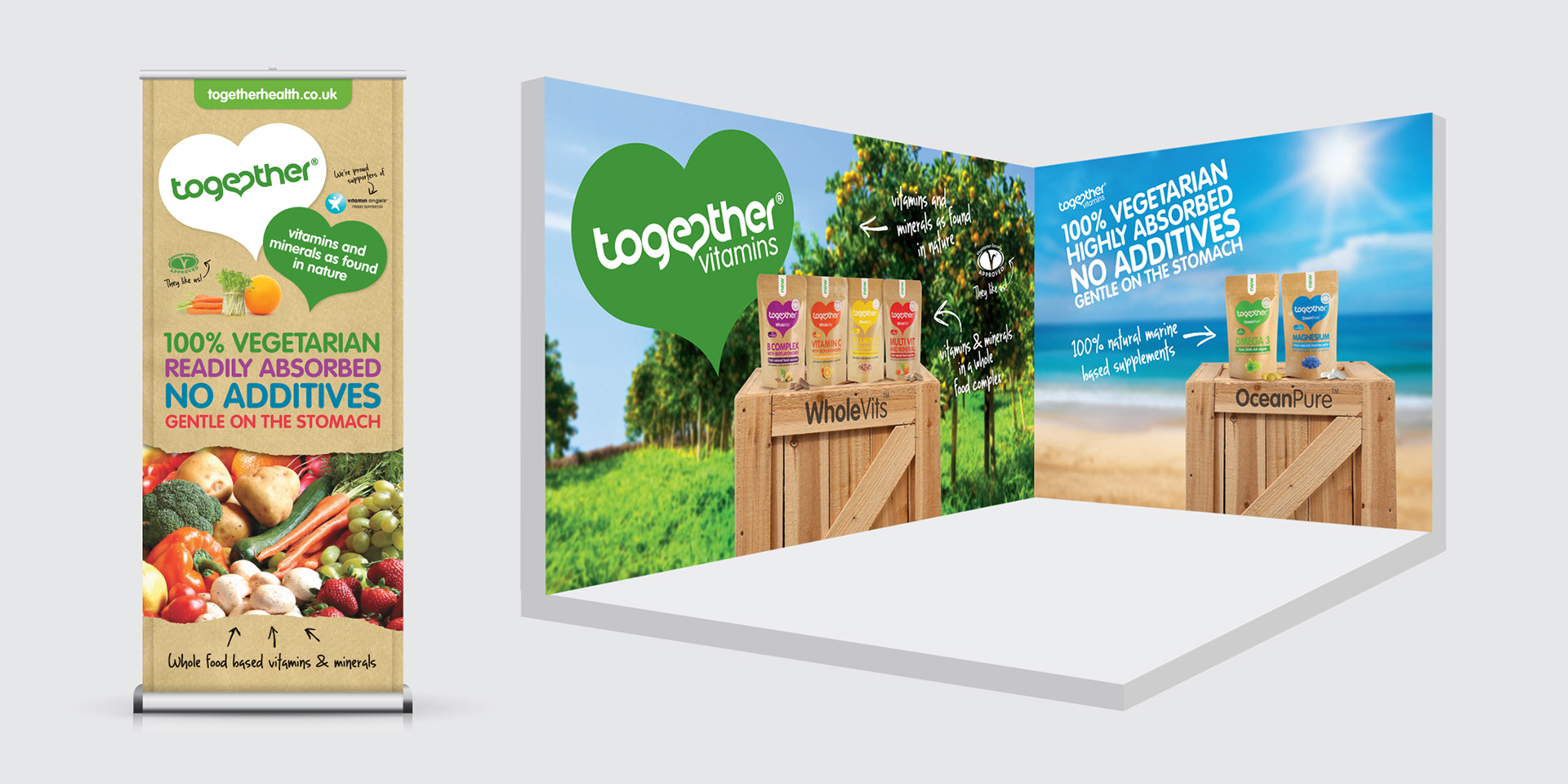 Pull-Up Banner and Exhibition Stand