REVOLUTIONISING THE BUSINESS GIFTING PROCESS
VEX Rewards is the instant eGifting & rewards platform for business, from Voucher Express. After helping develop the App our real challenge was to create a simple and engaging way to bring it to market.
As a result of our work, sales of the app have exceeded expectations and rapid growth continues into FMCG, retail, leisure and corporate markets - whilst marketing spend is minimal. The video and website have proved to be successful communications channels

. VEX Rewards has quickly become the dedicated e-gifting partner for several major brands.
Advertising, App Development, B2B & B2C Marketing, Branding, CMS Development, Digital Animation, Print Design, User Experience and Website Design & Building.

In response to a last minute decision for VEX Rewards to attend an HR Directors conference, we produced a finished animated promotional video in 12 days. With only a development stage app to show prospective customers and no marketing collateral in place, the video had to deliver. Supported by printed leaflets and exhibition catalogue inserts, it has proved a key selling tool and has been viewed over 5,500 times, via the responsive website.

It not only simply explains the direct benefit to users and their customers in an engaging way, but it also portrays the friendly, informal personality of the VEX team. It has helped deliver sales to 31 major brands within the first six months of launch. The video was so well received at the conference that it was voted the Best Sales Presentation by conference attendees.
The responsive website allows users to access greater depth of information and prompts registration, enabling valuable data capture and more direct contact. Following the engaging visual style and tone of voice from the video it's content is structured into overviews and infographics, enhanced by animated elements, through to in-depth data, usage examples and pricing.

Debbie Solan
| Head of Sales & Relationships
Voucher Express
Animated Promotional Video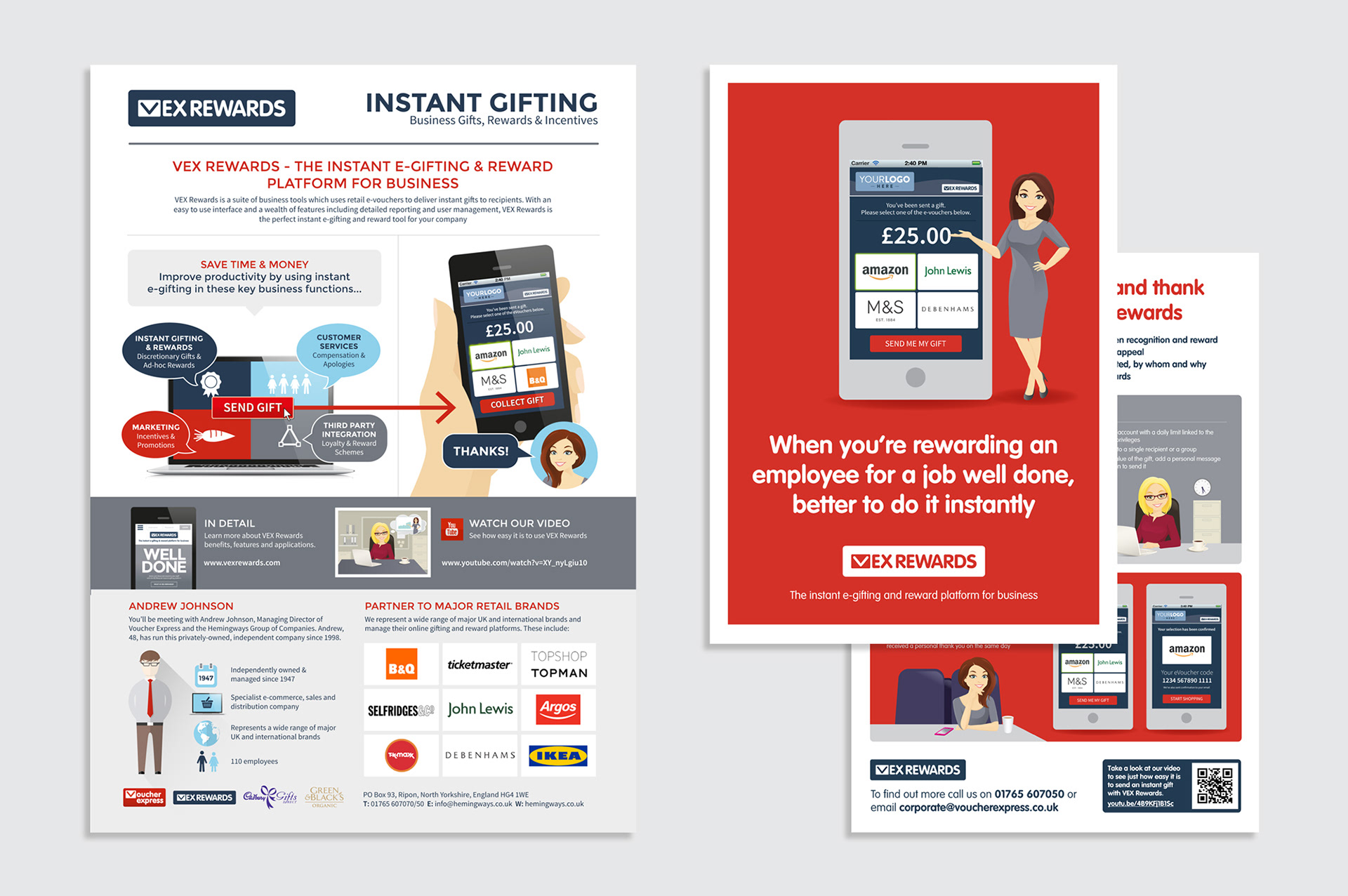 Exhibition Leaflet and Catalogue Insert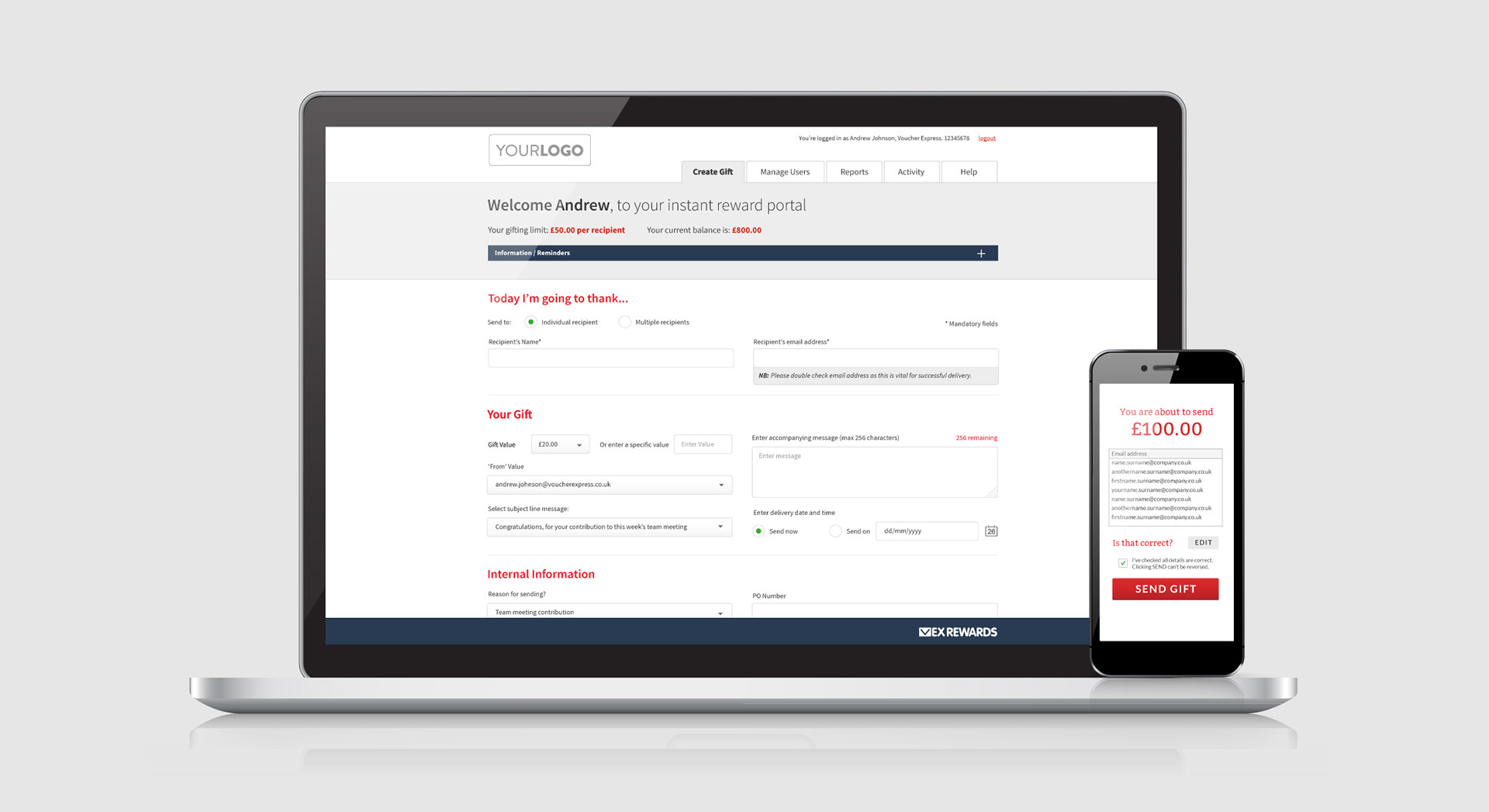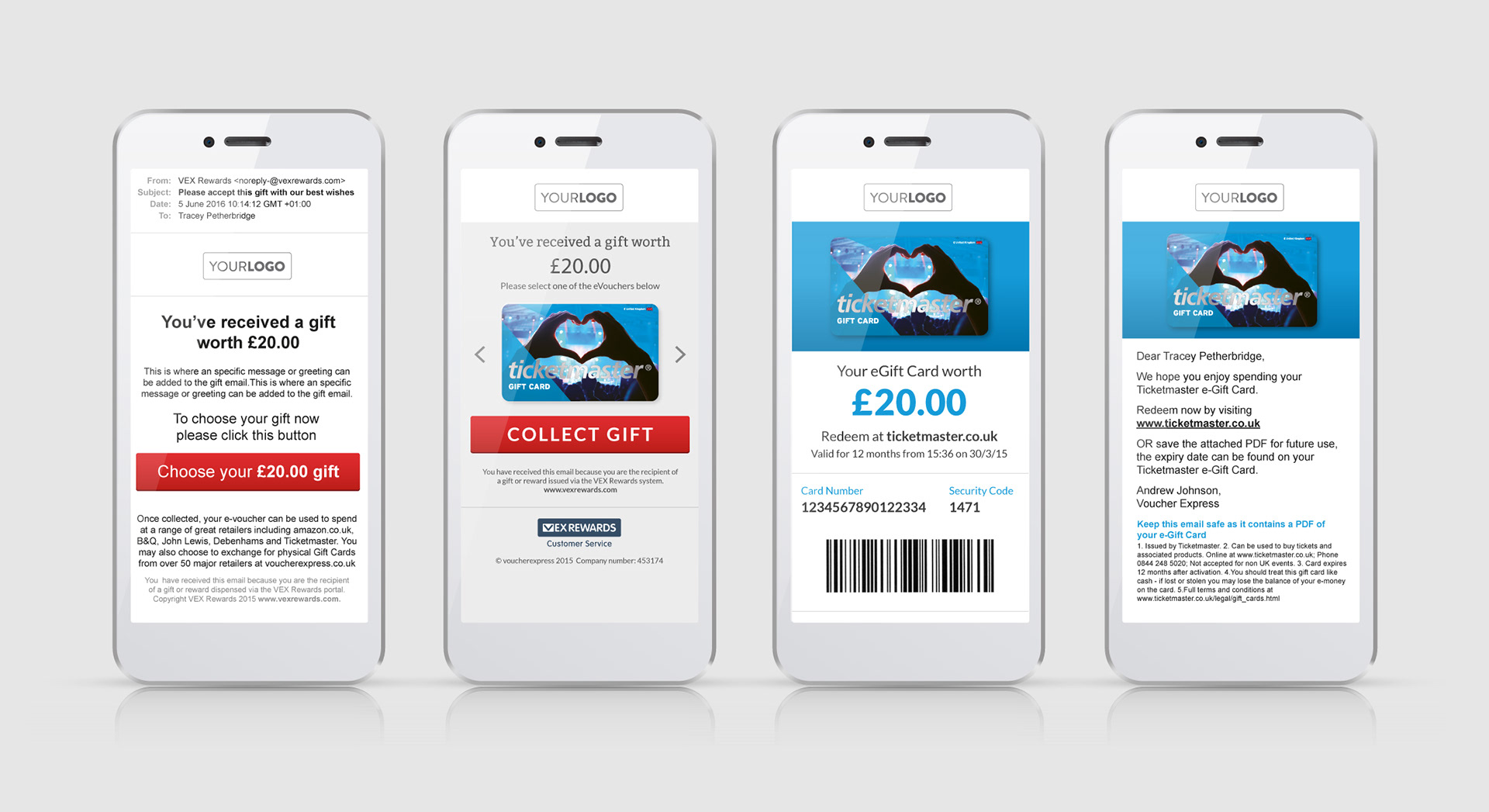 eGift Notification and Collection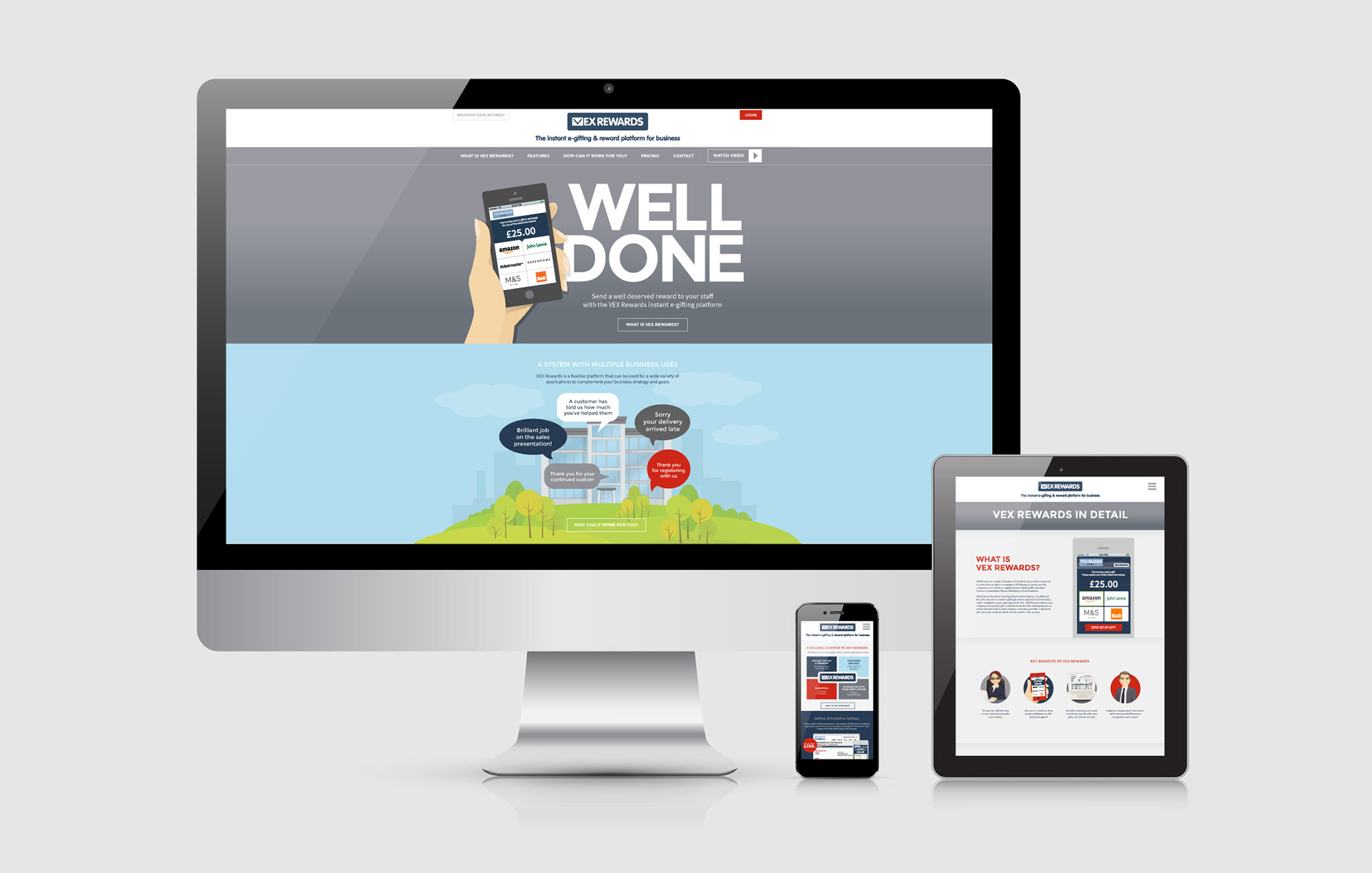 Responsive CMS-Driven Website